Chinese FDI restrictions may stall proposed Ant Financial investment in Zomato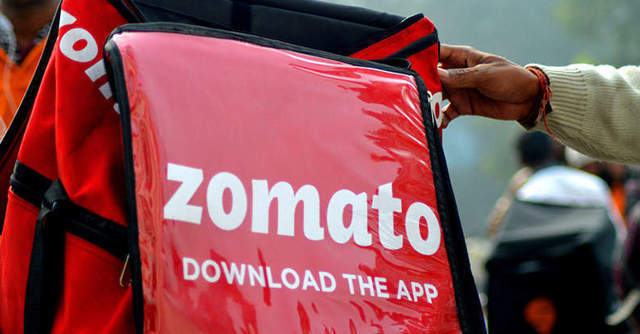 Food-tech unicorn Zomato Media is yet to receive $100 million of the $150 million fundraising it announced in January from existing investor Ant Financial, Info Edge founder Sanjeev Bikhchandani said on an analyst call.
Bikhchandani said the company is evaluating the situation as India recently tweaked its foreign direct investment (FDI) policy, mandating Chinese investors to get specific approval to invest in Indian firms.
"Balance amount is yet to come. We are still evaluating, but the company has got inbound investor interest from other investors also who don't need permission," he responded when asked if Zomato has received the full amount and if the company needs government approval to raise the remaining sum.

In April, the government amended the FDI policy to curb takeover and acquisition of Indian companies due to the Covid-19 pandemic. The restrictions have particularly targeted China as investors from the neighbouring country have been pumping in big money into India's biggest startups. According to a report by private equity database provider Venture Intelligence, Chinese investors accounted for $3.9 billion in venture capital investments in Indian startups in 2019 alone.
Ant Financial, the payments affiliate of Chinese conglomerate Alibaba, is the largest investor in Zomato, holding over 25% stake in the company.
Zomato announced the fundraising, as part of a larger round, on Jan 10, 2020. The deal valued the Gurugram-based restaurant aggregator and food delivery platform at $3 billion, pre-money. In industry parlance, a unicorn is a privately held startup with a $1 billion or more valuation.

"We confirm that we have raised $150m from Ant Financial as a part of a larger round," a Zomato spokesperson had told TechCircle at the time.
Info Edge is an early investor in Zomato. Post the closure of this funding round, Info Edge's shareholding in Zomato is expected to drop to about 25.13% on a fully converted and diluted basis, according to its stock exchange filing in January.
Alibaba Group first placed a bet on Zomato in February 2018 when Ant Ant Financial's mobile-payments app Alipay invested $200 million in the company, valuing the firm at more than $1 billion. The deal included a primary fundraise of $150 million and a purchase of stake worth $50 million from Info Edge.

Later in October 2018, Alibaba Group's payment affiliate Alipay Singapore Holdings infused $210 million into the company.
Meanwhile, Bikhchandani confirmed that Zomato has stopped grocery delivery business and its liquor delivery ambitions are yet to gather momentum.
"Zomato is focusing on food delivery from restaurants and cloud kitchens. They did do groceries for a while, and then they stopped after the crisis was over… Liquor hasn't really been done yet. Liquor is a tricky business given the nature of the business... It's highly regulated, requires government clearances, it has got a different kind of distribution and trade, so we don't know what will happen there," he said.

When asked about the impact of Amazon getting into food delivery in India, Bikhchandani said "It's too early to say, they just started a small operation in Bangalore. Let's see what happens there. We are waiting and watching. Zomato is pursuing its business plans independently."
---