Agritech startup Arya raises debt funding for NBFC unit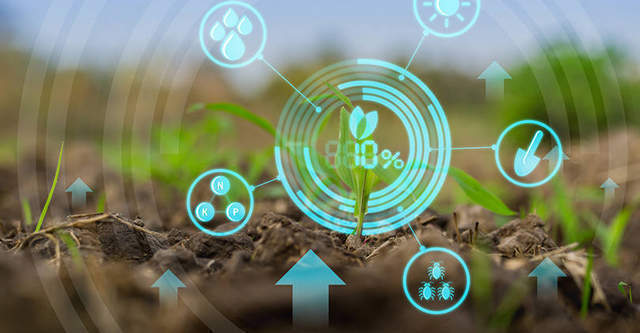 Delhi-based agritech startup Arya Collateral Warehousing Services has raised an undisclosed amount in a debt funding round from Zurich headquartered investment firm responsAbility.
The company, which will issue non-convertible debentures (NCDs) to responsAbility, looks to use the fresh funds to expand the scope of its non-banking finance company (NBFC) Aryadhan's lending operations, a statement said.
The company last raised capital in March, when impact investor Omnivore and returning investor LGT Lightstone Aspada pumped in $6 million in the company as part of an extended Series A funding round. The firm looks to raise capital in a Series B funding round later this year, it said at the time. In December 2016, LGT Lightstone Aspada infused $1.9 million in a Series A funding round in the company.

Since inception, Arya said it has raised a total of $9 million.
"We are continuously scaling our network and improving our capabilities to help streamline the warehousing and financing services in these trying times when farmers and farmer producers' organisations (FPOs) face an unprecedented disruption in markets. We are working to convert this pandemic into an opportunity by maximising the conversion of the unorganised farm business into an organised one," Anand Chandra, director of Arya Collateral Warehousing Services, said.
The agritech firm manages 2.7 million tonnes of commodities through its network of 1,500 warehouses, with assets worth Rs 5,500 crore under management. Its NBFC arm Aryadhan has disbursed loans worth over Rs 220 crore, it said.

Arya was a part of JM Baxi Group of Companies till 2013, after which two ICICI Bank executives Prasanna Rao and Anand Chandra acquired controlling stake in it.
"Our financing to Arya, especially in the times of Covid-19, is intended to support them now and to ensure that their positive impact in the sector continues into the future," Suhasini Singh, head of agriculture debt at responsAbility Investments, said.
responsAbility, with $3.5 billion assets under management, has so far invested $10 billion in 304 companies working in the sustainable food, financial inclusion and climate finance sectors, whose business models directly support the United Nations Sustainable Development Goals. In 2019, Aye Finance raised $ 10 million in debt funding from responsAbility.

This month, only two agritech startups received funds from venture capital firms.
New Delhi-based Agro2o, which combines home gardening and hydroponics with automation and internet of things (IoT) technologies, found its first institutional backer in Mumbai Angels Network. Additionally, Chennai headquartered WayCool, which runs an eponymous B2B omnichannel fresh produce distributor platform, raised $5.5 million in debt financing from IndusInd Bank, guaranteed by the US International Development Finance Corporation.
---