Edtech startup Flinto raises $7.2 mn in bridge round from Lightbox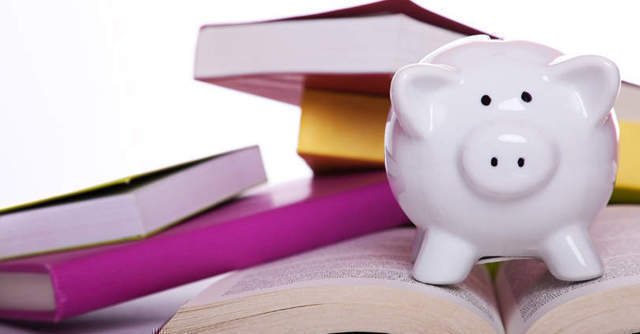 Early childhood-focused edtech startup Flinto Learning Solutions on Wednesday said it has raised $7.2 million in a bridge funding round, dubbed a pre-Series B round, from returning investor Lightbox Ventures.
The Chennai-based startup will use the fresh capital to support its growth in the early learning space and expand its newly-launched preschool solution Flintoclass@HOME during the Covid-19 pandemic, a statement said. The new offering, which brings a hybrid preschool education model to the customer's doorstep, allows children to learn from the safety of their homes, it said.
Founded in 2013 by Arunprasad Durairaj, Vijay Babu Gandhi and Shreenidhi Srirangam, the company has raised a total of about $10 million in a mix of equity and debt so far, including the latest investment, according to VCCEdge data. The firm also counts Innoven Capital as an investor.

In 2013, the company launched its flagship product offering Flintobox, a subscription-based activity kit for children aged between two and 12. It also partners its solutions with independent and unbranded preschools through Flintoclass Preschool In A Box.
With themed solutions such as veggie champ, wildlife safari, fun with numbers, color scientist, and lights and shadows, Flintobox has reached one million families in India, the company said. Meanwhile, Flintoclass, launched over a year-and-a-half ago, has partnered with 700 preschools across eight countries, the company added.
"We don't want Covid-19 to come in the way of a child's learning. For children below six years of age, monotonous online classes can't be a substitute for the multi-sensory experiences that they deserve. We wanted to ensure that children continue receiving structured hands-on learning without compromising on their safety. With our expertise in early childhood education over the past seven years and an already successful preschool model, we came up with Flintoclass@HOME -- a blended preschool learning experience," co-founder Durairaj, also the CEO of Flinto, said.

"Every month, parents receive at their doorstep an easy-to-use preschool kit with daily hands-on activities for children, along with pre-recorded interactive sessions with our educators," he added.
In less than a month, the company claims to have had 3,000 enrollments.
"By kindergarten, 90% of a child's brain capacity develops, yet only 10-15% of the funding is allocated towards early learning, globally. The resources for early learning are sparse, and a curriculum with a child-centred pedagogy is rare. At Flinto, we see an opportunity to build a global leader in addressing the unique needs of early learning by co-creating products with children, parents and educators," Prashant Mehta, partner at Lightbox, said.

This year, Lightbox has also backed B2B agritech business WayCool in a $32 million Series C funding round in February and made another returning investment in rentals provider Furlenco's $10 million growth round in April.
Founded in 2014, the $400 million-worth Mumbai-based venture capital firm is currently investing from its third India-focused fund of $209 million, which it closed in September 2019. The firm focuses on consumer technology businesses and has a portfolio of 21 companies.
It currently has active investments in online restaurant chain Rebel Foods, automobiles marketplace Droom and online jewellery store Melorra. In 2018, the firm booked a big exit when Mukesh Ambani-led Reliance Industries acquired a controlling stake in edtech startup Embibe for $180 million.

---