Tenants eye shared houses, co-living spaces amid pandemic: NoBroker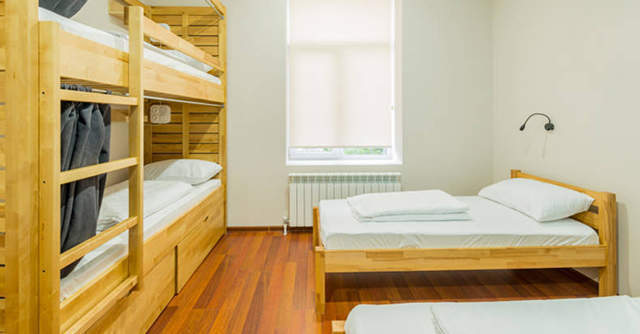 As the number of Covid-19 cases continue to rise in the country, 36.2% of tenants living in paying guest (PG) facilities have considered moving to shared houses and co-living accommodations, according to a survey.
The survey conducted by property listing portal NoBroker recorded responses from 7,500 tenants, as per a statement.
While 33.7% of those surveyed said they'd prefer to move to co-living apartments, 16.3% said they are looking for premium PGs, the statement said. Nearly three-fourths of those who chose co-living and shared accommodation facilities said having an individual room to themselves was a requirement.

Close to 30% of the respondents said social distancing norms influenced their decision to move, followed by 21.5%, who cited the work from home arrangement as a reason, it said. A little over 16% said their current accommodation was unsuitable, while 14.1% noted that individual homes were becoming more affordable due to a drop in rent.
The new normal of social distancing is going to stay for a while and is compelling these professionals to also look for safer accommodation with multiple amenities, Saurabh Garg, co-founder and chief business officer of NoBroker, said.
"Our data and the survey we conducted clearly indicates that the current situation has swelled demand in the co-living and shared houses segment. Priorities have clearly shifted from 'proximity to workplace' to 'safe and hygienic place'. Times are difficult but it is good to see that people are also acting responsibly and doing the best that they can to stay safe and stop the spread of the pandemic," he said.

Indeed, safety was the key concern for about 73.8% of respondents. Room size and cleanliness were important factors for 53.6%, while 47% chose hygienic food and good WiFi over other necessities.
Read: Real estate platform NoBroker gets $30 mn top-up from General Atlantic
About half of the respondents earned less than Rs 20,000 per month, while 26.7% had a salary between Rs 20,000 and 40,000, the statement said. About 46% of the respondents had a rental budget of less than Rs 8,000 per month, while 23.5% said they could spend between Rs 8,000 and 12,000, it added.

The real estate startup was founded in 2013 by IIT Bombay and IIM Ahmedabad graduate Garg, IIT Kanpur and IIM Ahmedabad alumnus Amit Kumar Agarwal and IIT Bombay graduate Akhil Gupta. NoBroker was one of the first few startups to connect landlords and tenants without a broker. It has raised about $151 million so far from investors such as General Atlantic, Tiger Global, SAIF Partners, Beenext and KTB Ventures.
Last month, home security platform MyGate and NoBroker initiated legal action against each other over alleged theft of confidential information.
The fair market valuation of parent NoBroker Technology Solutions stood at $275 million as of July 31, 2019. Around the same time, it acquired apartment management solutions firm Society Connect for an undisclosed amount in an all-cash deal.

---