Will Made in India TikTok rivals make the finish line?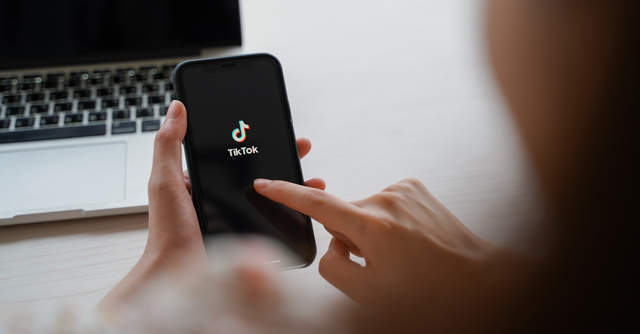 Since the ban imposed on short video app TikTok and 59 other Chinese apps by the Indian government, a score of contenders have entered the fray to become the 'Made in India' alternative for consumers. Most of these apps, which have been around for some time, are chasing the 200 million monthly active users (MAU) that ByteDance owned TikTok commanded in this market.
Apart from the likes of lifestyle app Trell, InMobi owned Roposo and new kids on the block such as Mitron and Chingari, some big ticket players have also thrown their hat into the ring. Facebook announced the launch of Reels on Instagram in India, Times Internet owned music app Gaana launched HotShots while Twitter and Shunwei Capital backed ShareChat launched Moj, its TikTok alternative over the last week in a rush to capture the market.
Moj registered 10 million downloads within six days of launch while Mitron, launched in March claimed over 25 million downloads on Google Play Store. Chingari clocked 11 million downloads in a span of 22 days with 3.5 million downloads within a day of the ban on Chinese apps being announced. Trell which has 45 million downloads to date since its inception in 2017 saw 1 million downloads within a day of the announcement.

The recent growth spurt might be hard to sustain, say industry experts. "What we are seeing so far are first-order changes," said Ujjwal Chaudhry, associate partner at management consulting firm Redseer, adding that customer acquisition costs (CAC) have come down by almost 80% after the ban.
Though contenders such as ShareChat and Roposo have been around since 2015 and 2013 respectively, there are multiple reasons why users gravitated towards a platform like TikTok.

Roposo did see a surge on Google's Play store in the weeks after, partly due to WhatsApp forwards urging users to ban Chinese apps as the tensions between India and China escalated and Sonam Wangchuk urged Indians to give up Chinese apps as early as May. Part of its popularity could also be InMobi pushing the app on its free media space in time with the sentiments.
User experience
"We have been following what TikTok has been doing and ByteDance's strategy since 2018 when we started working on the app...Right now everyone is trying to copy everyone else," says Sumit Ghosh, co-founder of Chingari. He adds that it is essential to build a superior experience to lock-in the content creators who might have moved to the app from TikTok so that they don't go back to it if the ban is lifted.
"We are proud to say that we have the nearest clone of TikTok because this is what they (China's app ecosystem) did. They copied them in the US and blocked them out of China," Ghosh told TechCircle.

The app is all set to launch a new user interface as most of the plans have been accelerated in the light of the ban. The new interface will include features on ensuring that children below 13 years of age cannot upload or access videos on the app. "We are building the feature and are also working on policy on data privacy which will be consolidated by the end of this week," said Ghosh.
Former WeChat executive Himanshu Gupta says that TikTok's success lies in a mix of "great user insight, good product chops, ML recommendation system, creator ecosystem and community, costly music licensing and a working advertising model." These are difficult to replicate in a short while for most of the homegrown apps.
The virality and network effect of TikTok also lies in its 'remixability' as Josh Constine wrote in April for TechCrunch.
Content, creators and the missing filters

According to Gupta, TikTok's popularity lies in the fact that it is a meme copying machine, which entered India with thousands of templates.
"TikTok had these templates, with input music from their US and China markets which they passed on to content creators in India and incentivised them to copy. These are further copied by other users on the platform and the viral loop takes over," says Gupta. He adds that other social media platforms such as Facebook, Instagram, WhatsApp and others have never had to seed the memes and then rely on marketing to get users.
However TikTok was in a rush and managed to create a large user base. For the homegrown competitors of TikTok, the capital does not have the bandwidth to seed the trend, pay content creators and production houses, music rights among other things, says Gupta. Music rights alone make up a large chunk of the payment required for better experience.

As of now, the Indian apps are too small for the label owners to go after for copyright infringement and make them pay. This might change with sustained increase in user base.
If TikTok comes back, the content creators who have managed to build a community on the platform are going to let go of it as it is. "A lot of content creators are also logging into these alternative apps to ensure that their handle by which they are popular is not taken over by others," says Gupta.
In case of the homegrown alternatives, the path to paying content creators and monetisation are not very clear.

"We will create some source of income for creators so that when we grow they grow with us. Five months down the line we will introduce an advertisement engine, sponsored content, dynamic ads for monetisation and paying creators but for now we are focused on creating a better creation tool and recommendation engine," says Shivank Agarwal, CEO at Mitron.
In the case of Chingari, monetisation will come down the line with a network effect, with introduction of real-time-bidding for the advertisement model. As of now, the focus is on creating stickiness. The platform also works with 10 talent agencies as of now to rope in content creators.
For Trell however the monetisation model is based on social commerce says Pulkit Agrawal, co-founder of the company. "We enable influencers to establish their persona on the platform and we enable them to collaborate with brands whose values they stand by. We are in the early stages of establishing the monetisation model with 2% of our users and collaborate with 50 brands," Agrawal told TechCircle.
The platform is also looking to introduce community commerce from next month, accelerating the pace of things due to the app ban.
Sajith Pai of Blume Ventures said on Twitter that TikTok paid as much as $15-20 million per month to content creators on its platform. The scale is unlikely to be matched by any of the Indian competitors for now.
Investor push
The ban has also seen investors rush in to back the next big new short video app on the block.
If you are building apps that replace these apps in India. You can mail me at prayank@accel.com ... happy to chat! #startups #MadeInIndia https://t.co/m7zMJXfEr7

— Prayank Swaroop (@prayanks) June 30, 2020
Mitron announced raising an undisclosed amount in funding from 3one4 Capital and LetsVenture while Chingari is in advanced stages of closing a Series A round. "We have got large investors from the US backing us and will never accept Chinese investors on our board," says Ghosh of Chingari.
Venture capital can only push the apps so far in the absence of monetisation and other large markets like China or US to fund their businesses. "Digital marketing spend is relatively small in India. These firms (Indian apps) would need a lot of investor support. However, how many VCs would write a $100 million or $200 million cheques for these entities now?" asks Satish Meena, senior forecast analyst at Forrester Research.
He cites the example of ShareChat which despite having raised $224 million since inception has not been able to crack the market.
After the goldrush, the competition is for the 60 minutes of the user's time and engagement which has been opened up by the ban on Tiktok says Nikhil Dalal, senior consultant at Redseer. "Of these 60 minutes, 10-12 minutes could be grabbed by news aggregators because of the Covid-19 situation. The quality of content is not that great compared to TikTok or Helo, which makes this opportunity could be a short-lived one. The amount of time spent could reduce to 30 minutes on an average on the Indian apps," says Dalal.
For now, the ban on TikTok remains the primary driver behind the recent surge in popularity for homegrown rivals, long overshadowed by the Chinese market leader. Whether they will be able to take advantage of the ban to build business models that sustain beyond the ban, if and when it is lifted, remains a big question.
---