Google pumps nearly half of $10 bn India investment outlay into Jio Platforms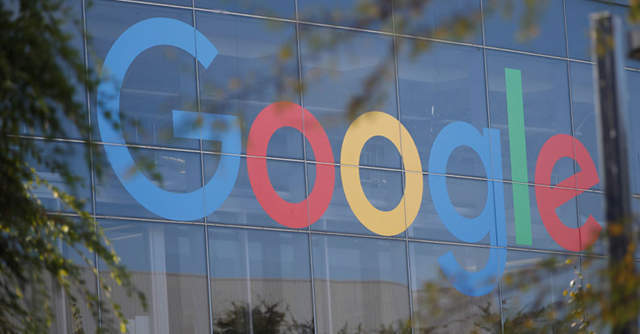 Technology company Google has invested nearly $4.5 billion (Rs 33,737 crore) in Reliance Industries (RIL) subsidiary Jio Platforms, the Mukesh Ambani-led firm announced in its 43rd annual general meeting (AGM).
The binding agreement gives the Mountain View, California headquartered company a 7.73% equity stake in Jio Platforms, and values the latter at Rs 4,36,000 crore , the company said.
In April, social media giant Facebook made the first capital infusion of $5.7 billion in the company at a pre-money valuation of Rs 4,62,000 crore, 5.6% higher than the current valuation. Facebook continues to be the largest minority shareholder in the company.

Subsequent investments by Silver Lake, Vista Equity Partners, General Atlantic, KKR Mubadala Investment Company, Abu Dhabi Investment Authority, L Catterton, TPG Capital, Intel Capital and Qualcomm were made at a valuation 12.5% higher compared to Facebook's.
Including the current round, the company has raised nearly $21 billion (Rs 1,52,056 crore) from strategic and financial investors.
The 14th fund infusion in Jio Platforms since April will be made from the $10 billion Google for Indian Digitalization Fund announced by Google CEO Sundar Pichai earlier this week. This is the fund's largest and first investment in India, Pichai said, addressing the AGM.

Additionally, the companies will also develop an entry level affordable smartphone, with optimisations on Google's Android OS and Play Store. The smartphone, which could be a 4G or 5G device, will be built with an OS designed with India in mind, Mukesh Ambani, chairman and managing director of RIL, said at the AGM.
"We welcome Google onboard and are excited about our partnership for what it can deliver to Indians, from universalising Internet usage to deepening the new digital economy and providing a prime mover to India's economic growth," Ambani said in a statement.
"I am excited that our joint collaboration will focus on increasing access for hundreds of millions of Indians who don't currently own a smartphone while improving the mobile experience for all," Pichai added.

Jio Platforms also announced its 'made-in-India' 5G solutions stack, which it said could be deployed within a year of the spectrum being available and will be ready to be exported as a managed service. It may be noted that the last two investments in Jio were made by chip makers Intel and Qualcomm, which have been eyeing 5G infrastructure opportunities in India.
RIL's market valuation touched $150 billion, with its consumer business contributing 35% of the company's EBITDA for the financial year 2019-2020, a statement said. Jio Platforms, which includes the company's telecom and digital services businesses, has over 388 million subscribers, it added.
---