Used car leasing platform Pumpumpum raises $292,702 in seed funding round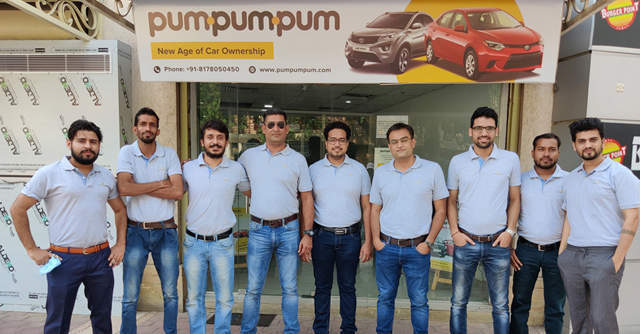 Delhi-based Dream Road Technologies, which runs used car leasing platform PumPumPum, has raised $292,702 (around Rs 2.2 crore at current exchange rates) in a seed funding round from a consortium of investors affiliated with early stage investor platform LetsVenture.
The round was led by Pallav Pandey, co-founder and former CEO of realty platform Fastfox.com; with participation from Ritesh Malik, founder and CEO of coworking startup Innov8; Shobhit Shukla, co-founder of Singapore-based technology startup Near; and Rahul Agarwal, CFO of data intelligence company Near.
The two-year-old startup plans to use the fresh capital to develop technology and build its brand, a statement said. Currently servicing Delhi, the firm also plans to launch a new vertical in the used luxury cars segment, and expand to Bengaluru, Hyderabad, Mumbai and Pune, co-founders Tarun Lawadia and Sameer Kalra said.

While Lawadia has earlier worked with online pharmacy NetMeds, Kalra has significant experience in the automobile leasing business.
Pumpumpum offers used cars on a long-term lease to its retail and corporate clients. According to the company, the average ownership of first hand cars in India is between 24 and 30 months, which is dwindling with time. This creates an opportunity to provide "cars-as-a-service" at affordable rates and with minimal liabilities, the firm said.
The company charges between Rs 10,000 and Rs 1 lakh to lease the used cars, depending on the duration of subscription. It uses internet-of-things (IoT) devices to capture customer driving behaviour and car health parameters.

Pumpumpum works with car dealers, insurance partners, banks and non-banking financial companies (NBFCs). So far, it has partnered with Canara Bank, ICICI bank, Kogta Finance, credit analysis firm Experian and insurance company IFFCO Tokyo.
"Pumpumpum's unique business model aims at dealing with the huge challenges of used car ownership faced by both the corporate and retail segment. The proposition is perfectly aligned with the dynamic changes in personal travel," Sunitha KR, director of LetsVenture, said.
---