The startup industry has, over time, taken the centre stage in India. Rightly so, as it has not only become an essential contributor to the economy but also generates employment for both traditional and non-traditional workforce in India.
With close to 27,916 startups (as recognised by the department for promotion of industry and internal trade), the ecosystem has shaped India's digital trajectory. Technology startups have created 60,000 direct and 1.3-1.8 lakh indirect jobs in 2019. From being viewed as the call centre and business process outsourcing (BPO) hub of the world, India has made an entrepreneurial shift and paved the way for high growth technology companies to emerge.
Investors are extremely keen on backing ideas even at inception stages, breaking away from the general notion of attaining secured investments in established businesses. A healthy way for an investor to cash their investments in a startup is through the IPO (initial public offering) route, which is not yet common in India, especially for high growth tech companies. This has led to one recurring question being posed to founders of emerging startups and unicorns.
Why are Indian startups not chasing IPOs?
While most jurisdictions are excessively supportive of their startups, India is yet to develop an environment that would help technology startups to go public on the main stock exchanges of India. Considering that most of these emerging startups are functioning on a GMV (gross merchandise value) model rather than focussing on immediate profitability and are intensively burning cash, their primary focus is undertaking expansion and customer outreach.
Their inability to be able to reach the crucial stage of growth of raising from public markets by means of listing denies these startups access to liquidity as well as diminishes their credibility and exposure.
Technology startups have been encouraged by the regulator to list on the innovators growth platform (IGP), wherein the minimum promoter's contribution requirement has also been diluted to a certain extent. The regulator has also further eased requirements for startups willing to migrate from the IGP to the Main Board.
However, there is a serious reconsideration required on mandating a 20% minimum promoter's contribution at the time of migrating from the IGP to the Main Board through the QIB route. This continues to be a challenge and also a major deterrent for these high growth technology companies to even consider listing on the platform. Moreover, these startups have scaled and achieved revenue and valuations that are comparable with other companies being listed on the Main Board of the Indian Stock Exchanges.
The minimum promoter's contribution is a requirement that is unique to India and not subscribed by stock exchanges of other jurisdictions.
India has been progressive in permitting differential voting rights (DVRs) to the founders of high growth technology companies, as have other jurisdiction such as the US, Hong Kong, Singapore. However, the inability to recognise the challenges that these startups would face while listing on the Main Board would further dampen the efforts put by the regulator to enable technology companies from issuing DVRs.
Considering the innumerable hurdles that the current startup ecosystem has been grappling with, a push from the regulator would ease open up avenues for capital access for these startups.
Startups have projected high performance and have, time and again, captured investor confidence and created constructive disruptions. A public offering will help them reach the next stage.
Regulatory hurdles continue to stunt the growth potential of these startups. There is a serious need for the decision-makers to ensure that this enablement is extended to Indian tech companies which will help Indian exchanges to grow, companies to prosper and the provide HNIs (high networth individuals) and other institutionalized investors an opportunity to affirm their beliefs in the Indian tech ecosystem.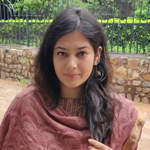 Priyanka Mathur
---
Priyanka Mathur is manager, policy, with Indiatech.org. The views in this article are her own.
---