The healthcare ecosystem in India is vast and complex. With growing demands, improved infrastructure and entry of digital players, it is en route to become a $350 billion industry by 2022. The recent surge in the industry's growth can be attributed to higher spending by both public and private entities, improved paying parity and increased awareness regarding health among the Indian populace.
The Indian healthcare ecosystem comprises of hospitals, online healthcare portals, diagnostic centres, telemedicine, medical tourism, health insurance and medical devices and equipment. By the end of 2020, it is predicted that India will rank amongst the top three healthcare markets in terms of incremental growth with an industry CAGR (compound annual growth rate) of 22.9%.
In the present landscape, there are many online healthcare platforms (OHP) that have emerged to enhance the healthcare system in the country and are actively identifying areas in the industry that can be sourced to the people by digital mediums. Their growth is owed to various technological advancements, the emergence of telemedicine, rapid health insurance penetration and demand for affordable healthcare services due to increasing healthcare costs.
OHPs, in their short comparative existence in the Indian healthcare system, have infiltrated many established systems in the value chain and disrupting patterns for good. Today they connect doctors, patients, hospitals, diagnostic labs, health insurances and have achieved a lot in the past decade alone but still have a long way to go.
These platforms are on track to become one of the leading players in the Indian healthcare system but are severely hindered by the lack of accreditation by the government. Lack of industry-wide regulations and protocols has led to rising costs and can be intrusive in their growth in the future. Most at a loss are the aggregators in the Indian healthcare ecosystem.
Aggregators have emerged as a convenient and reliable alternative to many established services. They have gained the trust of a multitude of customers. Aggregators have changed the landscape of healthcare in India in many ways. Here are some ways that they have contributed to the Indian healthcare system.
1. Standardisation:
In this digital age, it seems there is a website for each and everything and let's face it hopping across sites and trying to compare prices or find the best product or service is not only confusing but is a hassle for patients. Aggregators have negated this hassle by providing standardised services and a single platform to choose from, this single source of comparison for a customer making their decision more straightforward as the data follows a set pattern and can be easily analysed and interpreted
2. Convenience and transparency:
Aggregators are online platforms designed to enable patients to have better control over their health. The technology-driven solutions offered by aggregation models offer doorstep convenience, digital payments, easy one-click booking process and full tracking. Aggregation platforms ensure transparency and reliability in the whole value chain, from start to end. Aggregators are online platforms designed to enable patients to have better control over their health.
3. Trust:
Aggregator platforms have review systems set in and gather reviews from a variety of customer and have higher accountability towards the quality of service they provide. This large pool of reviews helps a Patient to choose the right service provider for them.
4. Top quality at affordable price
By comparing the services, price along with reviews, customers get affordable services with quality assurance.
Aggregators have been at the forefront of leading change in the healthcare ecosystem with accessible and doorstep delivery models for patients. They are becoming significant contributors to FDI (foreign direct investment) in the sector as aggregators models are very appealing to investors as 100% FDI in the healthcare sector in India is allowed for greenfield projects.
It is high time that their needs are understood at large for them to prosper in a manner that helps the Indian society at large. Due to competition from other established individual players and amongst themselves, the cost of operation is quite high. Considering the value, they add to the Indian healthcare ecosystem this cost needs to come down for them to survive and prosper in the long run.
Qualitative benchmarks, guidelines and standardisation of services can be the way forward to achieve this and can only happen through accreditation by the government. Criteria and standardisation will improve the quality of services healthcare aggregators provide as the competition will become more positive and fruitful. Standardised data will also improve results and help the patient make informed decisions. Accreditation will also help many many small players to acquire a customer through these platforms.
Many other industries and aggregator models have stood precisely where healthcare aggregators are at presently. Online travel aggregators and medical tourism rose to prominence in the same time frame. The tourism ministry realised this well in time and accredited the OTA's (online travel aggregators) to value their contribution to the industry.
Similarly, the QCI NABH (quality council of India- National Accreditation Board for Hospitals and Healthcare Providers) accredited the medical tourism aggregators and facilitators for their role in the industry, and it is worth considering that they are a non-medical body.
Online healthcare platforms such as telemedicine, e-pharmacy and online diagnostics bring transparency and demand to the sector by bringing efficiency. Telemedicine practice guidelines were issued on March 25 and have cleared up a lot of grey areas for its practitioners.
The accreditation for telemedicine showed how clear set of rules and benchmarks could benefit any industry. During this pandemic, telemedicine has done wonders for the diagnostic needs of Indian Society.
Given the current times where the world has realised the importance of public and private healthcare infrastructure and the speed at which innovation is accepted and approvals are given is unprecedented. Such times demand that a consumer should be able to easily identify quality and standardised healthcare service at the right price for making an informed decision.
Accreditation of OHPs will guarantee that there are satisfactory shields against the insufficiency of administration. Many problems could be solved by accreditation which sets minimum standards for each service and accommodates a wide range of models. Thus, clearing the path for almost all OHPs to serve customers better rather than being advantageous to only limited providers.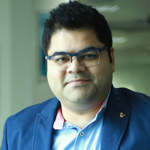 Deepak Sahni
---
Deepak Sahni is the CEO and Founder of Healthians. The views in this article are his own. 
---