Edtech platform Entri raises $1.7 mn, closes seed funding round at $3.1 mn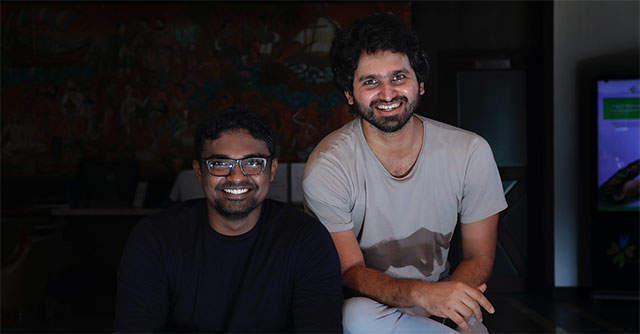 Ernakulam, Kerala based Entri Software said it has closed a seed funding round, dubbed a pre-Series A round, at $3.1 million.
The company, which runs an eponymous vernacular test preparation and learning app for government and private job aspirants, said it received $1.7 million in the latest tranche of the extended seed funding round. The capital infusion was led by returning investor Good Capital, with participation from HyperTrack founder Kashyap Deorah and BigBasket HR head Hari TN, a statement said.
In February, it raised $1.4 million from Good Capital, and unidentified US and Chinese investors in an earlier tranche of the same round.

Founded in 2017 by Mohammed Hisamuddin and Rahul Ramesh, Entri started as a video-led coaching service for competitive examinations and later pivoted to target the government job preparation market. The company is also part of Boston-based edtech accelerator programme LearnLaunch.
"Coaching institutes and private tuitions in India are being closed and the student/teacher community have been forced to sit indoors. As a result, we're seeing users flock to online learning platforms. We believe this is going to create a long term paradigm shift with a lot of people who were averse to online learning now getting used to it and finding value and comfort in it," founder Hisamuddin, also the CEO of Entri, said in the statement.
The platform adds 10,000 new users daily, compared to the average of 5,000 three months ago, he said.

Entri, which provides content in Malayalam, Tamil, Kannada, Telugu and Hindi, currently has three million users, of which nearly 90,000 are paid users. It offers over 150 government recruitment examination and upskilling courses.
"Cracking competitive exams to get a government job is life changing for people in India. Education has been an important focus in my investments, and upskilling is an important theme in a fast-evolving world. Glad to see Entri make an impact," angel investor Deorah said.
Investor interest in the edtech space has seen a spike over the past quarter as the Covid-19 pandemic has accelerated its adoption.

Earlier this month, online test preparation and learning platform Unacademy acquired post graduate medical entrance exam preparation platform PrepLadder for $50 million. Around the same time, K-12 focused learning company Vedantu bagged $100 million in a growth funding round led by Coatue Management.
In June, K-12 learning app Byju's, which is India's first edtech unicorn, raised funds from Bond Capital, valuing the company at over $10 billion.
---