India saw the second-highest number of YouTube installs in June, according to a report from Sensor Tower.
The popular video app was also the most downloaded streaming app worldwide last month, with 25 million installs globally, a 12.2% rise from June 2019.
While the US, which topped the rankings, accounted for 17.1% of the installs, India was at 11.2%.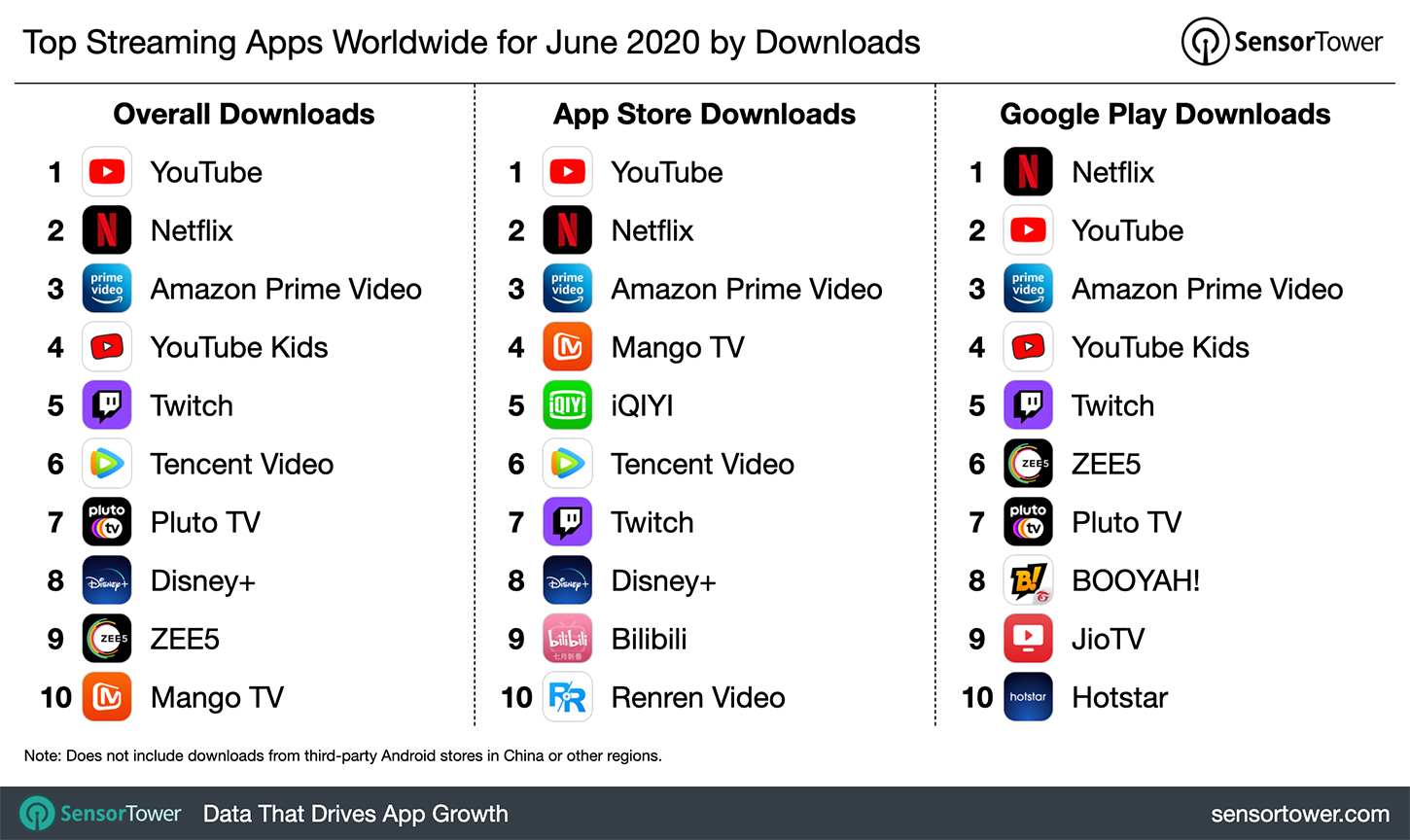 The report from market intelligence platform Sensor Tower ranked global streaming apps by downloads. Netflix was found to be the second most installed streaming app, with over 20.8 million installs, a 33.8% rise from June 2019.
The US again topped Netflix downloads with a 16.3% weightage while Brazil was at top 2 with 11.5%. Other streaming platforms which made it to the top 5 on the ranking were Amazon Prime Video, YouTube Kids and Twitch.
Los Gatos, California headquartered Netflix, which owns and operates the eponymous on-demand video streaming platform, had added 15.77 million paid users globally in the first quarter of the financial year 2020-21, taking the total number of subscribers to 182.86 million.
The only homegrown streaming app that figured in the overall downloads ranking list was ZEE5 - a video on demand service run by Essel Group via its subsidiary Zee Entertainment Enterprises.
The only other homegrown over-the-top (OTT) media services apps were listed under the Google Play installs category -- Reliance Industries owned JioTV, and Disney's Star India owned Hotstar.
OTT platforms in the country rose from nine in 2012 to over 30 in 2018. Content consumption in the space has largely moved to smaller screens as the market continues to grow. Increase in ownership of smartphones, cheaper mobile data and better download speeds have helped these platforms expand and add vernacular content to onboard customers in tier-2 and tier 3 cities.
More than 900 million Indians, or about 64% of the population, will be online by 2023, networking major Cisco said in its annual internet trends report in February.
Read: Netflix, Hotstar are on a spending spree in bid to win India's OTT sweepstakes
The content market is set to increase from 300 million users as of December 2018, to 550 million users by the end of financial year 2023, according to an earlier KPMG and EROS Now report.
---