Jan Siegmund to replace McLoughlin as Cognizant CFO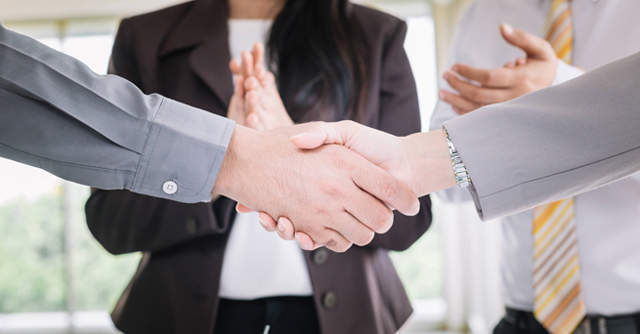 Jan Siegmund has been appointed CFO of information technology (IT) services firm Cognizant, with effect from September. He will take over the position from Karen McLoughlin, who is set to retire.
McLoughlin will remain with the IT major till the end of 2020 in an advisory capacity, the Teaneck, New Jersey based company said in a statement.
Siegmund was former CFO of Roseland, New Jersey based Automatic Data Processing (ADP), a human capital management technology and service provider, where he served for over 20 years in different roles and capacities. Prior to that, he was at global consulting firm McKinsey & Co for six years.

Siegmund said that Cognizant has a compelling global platform and is well positioned to capture a growing industry opportunity as companies shift to digital business models.
"Siegmund has the right set of attributes and industry experience to help drive the continued execution of the company's strategic growth plan," CEO Brian Humphries said.
McLoughlin has been with Cognizant for 17 years and served as its CFO for eight years. She started her career at audit firm PricewaterhouseCoopers in 1988 and has worked with multiple firms as an auditor for 15 years before joining Cognizant in 2003.

"I am proud of what we have accomplished and confident we have now positioned the company for success in the years ahead," she said in the statement.
"McLoughlin has been an outstanding CFO and business partner, and has also been an invaluable resource for me during my first year with the company. We are thankful for her significant contributions over her tenure," Humphries said.
The company, which runs an extensive operation in Chennai, reported a 3.4% year-on-year decline in revenue to $4 billion for the second quarter of the calendar year from $4.1 billion, even as it witnessed a 4.7% sequential drop from $4.2 billion. The company attributed the decline to its exit from content moderation business, the Maze ransomware attack in April and the Covid-19 pandemic.

Earlier this month, its India managing director Ramkumar Ramamoorthy announced his decision to resign from the company, citing personal reasons, putting an end to over 22 years of service.
In May, Cognizant announced that its COO Srinivasan Veeraraghavachary will step down from his post in August. Several senior executives have exited the company since Brian Humphries took over as CEO on April 1, 2019.
---