In Brief: Microsoft-TikTok deal likely to cover global biz; ByteDance, Tencent face trouble in the US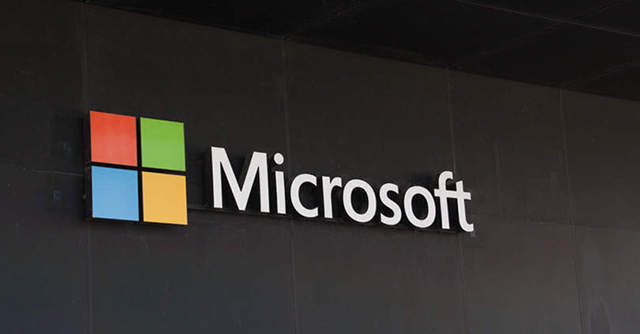 Technology giant Microsoft is in talks to buy all of TikTok's global business, including India and Europe market, according to a report by the Financial Times. Last Sunday, Microsoft announced that it is in talks with ByeDance, parent of TikTok, to purchase the video platform's service in the US, Canada, Australia and New Zealand. India is one of TikTok's largest markets and has some 200 million users.
Trump administration issues ban order on TikTok, WeChat in 45 days
US President Donald Trump on Thursday issued executive orders that ban US transactions with the parent companies of TikTok and WeChat, according to multiple media reports. Short video platform TikTok is owned by ByteDance while micro-messaging firm WeChat is operated by Tencent. The orders, reportedly issued under the International Emergency Economic Powers Act, will come into effect in 45 days.
Ozonetel rolls out Whatsapp Solutions for call centres
Hyderabad-headquartered Ozonetel Systems, which provides on-demand cloud communication services for enterprises, has launched an artificial intelligence-based WhatsApp Solution for call centres, a statement said. The solution can automate replies, manage basic queries with a multilingual WhatsApp bot, and send complex conversations to live agents.

Read: Ozonetel rolls out CloudAgent Mobile app
Simplilearn, NSDC join hands to upskill professionals in digital skills amid Covid-19
E-tech startup Simplilearn has collaborated with national skill development corporation (NSDC) to help the Indian workforce acquire digital skills. Under the partnership, the San Francisco-based startup will provide over 1,000 hours of free learning in digital skills and technologies such as artificial intelligence (AI) and machine learning (ML), Big Data, data science and business intelligence, cybersecurity, software development, project management, and digital marketing, according to a statement.
Datacultr strengthens its solutions to aid financial institutions
Gurugram-based Datacultr, a machine learning-powered platform that helps financial institutions with collection effectiveness has announced that it has strengthened and enhanced its technology on its key solutions, according to a statement. The new features include dynamic behavioural templates, which will help financial institutions manage customer life-cycles and bring greater transparency to the process.

---