At a time when cybersecurity issues are on the rise, primarily due to employees working from home amid the Covid-19 pandemic, the government has partnered with a NASSCOM unit to publish a list of Indian startups to ensure network security.
The joint venture, called the National Centre of Excellence for Cybersecurity Development and Entrepreneurship (NCoE), is a collaboration between the Data Security Council of India -- run by trade association NASSCOM -- and the Ministry of Electronics and Information Technology (MeitY).
The NCoE report highlighted case studies of security solutions from 34 startups, which can be deployed in homes immediately or in the near future. The solutions have been categorised into secure remote access, data security, identity access and authentication, threat and vulnerability management and email security/anti-phishing and cryptography solutions.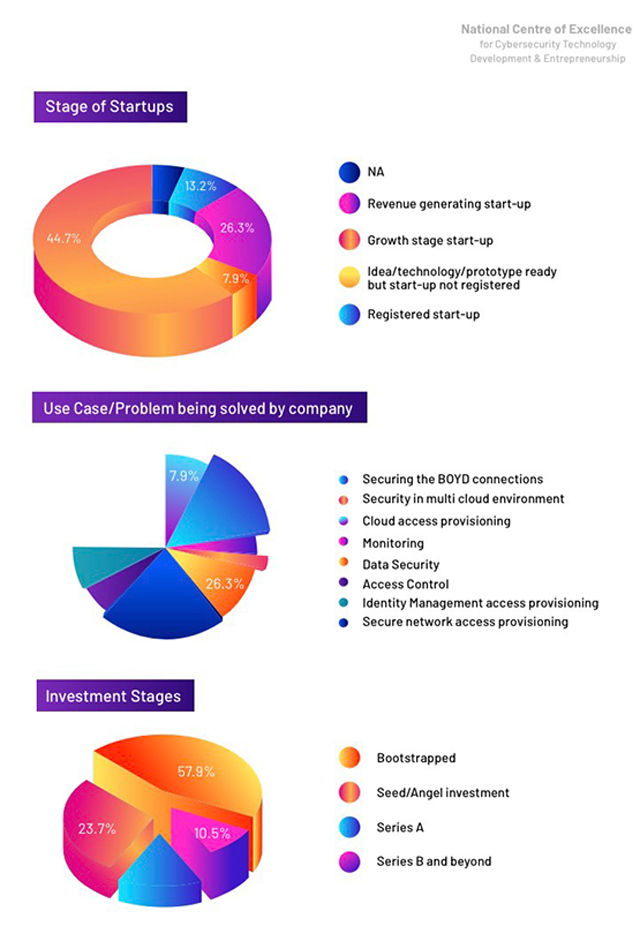 It may be noted that recent studies by multiple companies reported an increase in cyberattacks as firms shift to the work from home model.
In July, Armonk, New York based technology giant IBM said that companies lose an average of $3.6 million per data breach, most of which are caused by compromised employee accounts. US cloud security firm Barracuda Networks, in a separate report, showed that phishing attacks with Covid-19 themes saw a 667% increase by the end of March alone.
"The purpose of the compilation is to create visibility of the innovation and efforts made in this area, increase the awareness about the ideas and solutions to solve the problems of the new paradigm," the report said.
The listed startups could help enterprises secure bring your own device (BYOD) connections, ensure security in a multi-cloud environment, and provide cloud access provisioning, secure network access provisioning and identity management access provisioning, it said.
Cyqurex, for example, provides a solution that can establish server-to-server communication and enable secure access to a virtual private cloud. The firm is a joint venture between Indian conglomerate Hinduja Group and Minneapolis based information technology (IT) solutions provider NJK Holding.
Another company on the list, Pune-based startup Arishti, provides a quantum secure messaging application, which is based on artificial intelligence (AI) and quantum cryptography.
Accops, also headquartered in Pune, provides a desktop-as-a-service solution with secure virtual desktop infrastructure facilities.
Bengaluru based Asheild uses quantum resistant encryption to aid authentication processes -- this negates security vulnerabilities associated with passwords and SMS-based OTP scams.
Mumbai based Secure Shield, on the other hand, has developed a blockchain based zero trust security model, which provides secure access to user desktops.
The list also included startups such as Bengaluru based digital risk monitoring solution provider Cloudsek, Gurugram based insider threat management solution provider Data Resolve, Mumbai based analytics based security solution provider DNIF and Hyderabad based biometrics solutions provider Ensurity.
Additionally, the NCoE surveyed 39 startups that provide WFH security services, to find that 66% already had their solutions in the market, while 21% were in the prototyping and validation stages of product development.
---