Beenext, Rainmatter Capital back online climate school Terra.do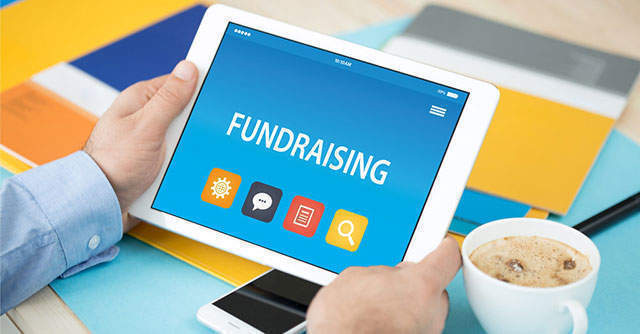 Online climate school Terra.do has raised $1.4 million (Rs 10.47 crore) of seed funding led by angel network Stanford Angels & Entrepreneurs (India), Singapore-based venture capital firm Beenext, and Zerodha-backed startup incubator and fund Rainmatter Capital.
The startup aims to help individuals transition into climate careers. It expects to transition 100 million individuals across the globe into climate work by 2030, according to a statement.
A clutch of prominent angel investors including Deep Kalra, founder of MakeMyTrip; Deepinder Goyal, founder and CEO of Zomato; Rashmi Sinha, co-founder and CEO of SlideShare; Amit Gupta, co-founder and CEO of Yulu; Mekin Maheshwari, former Chief People Officer of Flipkart and currently founder of Udhyam Learning Foundation; and Ashish Gupta, managing director of Helion have participated in this round.

The Stanford and Bengaluru-based startup offers a 12-week online programme on climate change.
Terra.do collaborates with experts from the field to offer learners an overview of the entire climate landscape. It also offers the attendees an opportunity to work on climate projects that leverage their skills through its online collaboration platform.
The programme covers topics such as climate science, global climate change impact, climate finance and business, climate politics and justice, and climate change mitigation.

"Climate change is such a wicked problem because both the problems and solutions are so deeply interconnected. That's why we were keen to get investors on board that reflected that diversity of experience, geography and mindset," Anshuman Bapna, founder, Terra.do, said in a statement.
Terra.do was founded in April this year by serial entrepreneur Anshuman Bapna, who was the chief product office at Makemytrip in his last role along with Kamal Kapadia who has taught climate change at Oxford for many years and Mayank Jain, director of software firm Atishae Web.
The course demands about 10 hours of time commitment every week. Each class would have 20-25 fellows and instructors are available via Zoom, Slack and email. The 100% online programme will feature over seven expert live talks, which will be available for later viewing.

At the end of the bootcamp, the platform through its career services program would assist attendees find opportunities specific to their time commitment and skill sets.
It has already graduated the first cohort, of which about 40% was from the US and another 40% from India. The program is priced at $999. Terra.do's next cohort starts on Aug 17.
The platform has more than 30 mentors across 8 countries, from sectors including energy, policy, agriculture, and sustainability.

Stanford Angels & Entrepreneurs India is a Stanford alumni association group which brings together entrepreneurs and alumni investors to strengthen the organisation's startup community. SAE India works closely with SAE, Silicon Valley, which was founded in 2010 and has helped fund over 20 startups so far.
Beenext recently announced the closure of a $110 million (Rs 837 crore at current exchange rates) fund to invest in early-stage technology startups in India and Southeast Asia. About half of the Beenext Emerging Asia Fund is earmarked for India investments in sectors such as ecommerce, fintech, healthtech, agritech, edutech, artificial intelligence and data technology domains, it said in an earlier statement.
Rainmatter, run by online brokerage startup Zerodha, funds and incubates Indian startups.

---