Over 70% of Indian respondents in a survey said they are ready to give up on their privacy in exchange for better online experiences, which is 10% higher than the Asia Pacific average, according to Seattle based application services and security company F5 Networks.
The company's curve of convenience 2020 report shows that 44% of respondents from India think it is the responsibility of businesses to protect user data, which is slightly above the APAC average of 43%.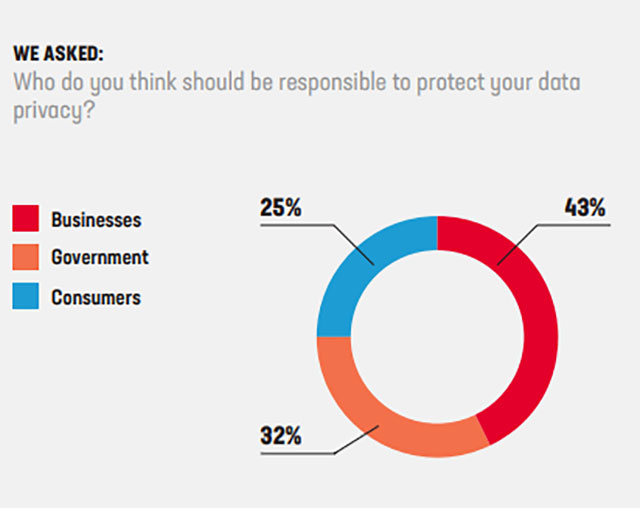 <em>Credits:</em> F5 Networks Curve of Convenience 2020 Report EIMAGECAPTION###
Some 32% of those surveyed in the APAC also believed that it is the responsibility of the government to protect user data, while nine out of ten respondents said that they would trump security for better convenience and seamless user experiences.
Read: IT managers in India struggle to convince senior executives about cloud security investment: Sophos
Globally, Indians (79%), Chinese (82%) and Indonesians (79%) are most likely to share their data for better experiences, according to a statement.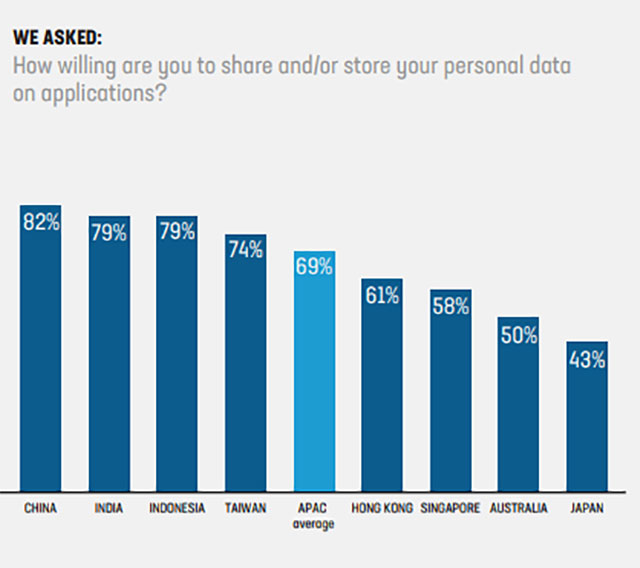 <em>Credits:</em> F5 Networks Curve of Convenience 2020 Report EIMAGECAPTION###
While Japan (43%), Australia (50%), and Singapore (58%) are the least likely to trade their personal data for more seamless experiences.
The survey was based on data from 4,100 respondents from Australia, China, Indonesia, Hong Kong, Japan, Singapore and Taiwan between March 25 and April 13, 2020.
Companies across the world have been forced to adopt work from home due to Covid-19 related restrictions. This has opened up several security and compliance risks. According to F5 Networks, businesses need to improve their security postures to protect consumer and organisation data.
"With increased application consumption and security vulnerabilities, businesses have been forced to go digital without the best security practices and standards in place. However, there is a significant opportunity for businesses to partner with consumers, and together with their digital partners, create solutions that deliver secure and frictionless experiences for users at all times," Dhananjay Ganjoo, Managing Director of India and SAARC at F5.
Read: Every data breach costs companies nearly $3.6 mn: IBM Security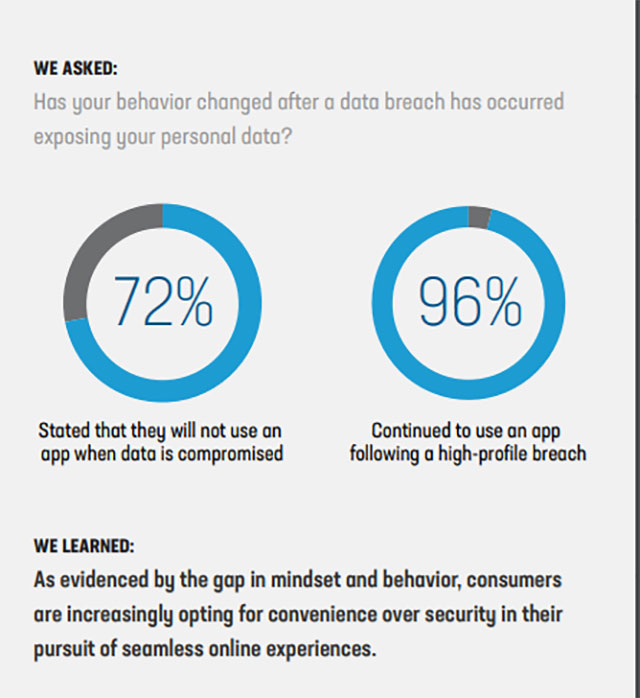 <em>Credits:</em> F5 Networks Curve of Convenience 2020 Report EIMAGECAPTION###
F5 estimates that 34% of Indian respondents have their device infected by malware, which is the highest across all the seven countries surveyed. This is due to them not being educated about privacy disclaimers and hidden terms and conditions of apps. The study also showed that 27% of APAC respondents are not even aware of breaches to government sites of popular applications. Users are also likely to continue to use an application despite a breach.
India (45%) is also second only to China when it comes to the number of respondents who provide mobile and email information to marketers.
The report urged businesses to view customers as allies and work together to create digital and secure digital experiences.
---