Short video app creator Trell scores $11.4 mn from South Korea's KTBN, others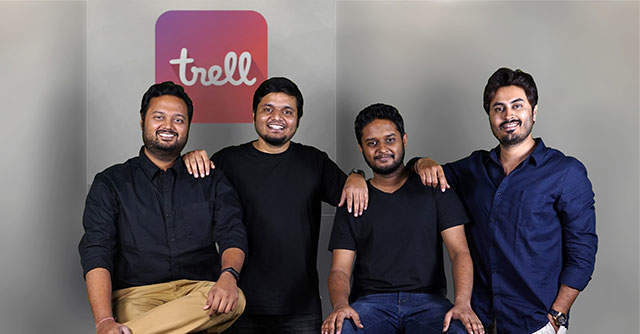 Trell Experiences, which owns an eponymous mobile-first video blogging platform, on Monday said it has raised $11.4 million in a Series A investment round led by South Korea based venture capital firm KTB Network (KTBN) Venture Fund.
A total of 17 investors consisting of individuals and funds, participated in the round, as per a regulatory filing made by the Bengaluru-based startup in early August.
The fresh capital, Trell said, will be used to enhance its recommendation engine and expand user base. The company is also actively hiring.

Read: ByteDance India staffers take to local alternatives for jobs after govt ban
The investors include Samsung Venture Investment Corporation (SVIC), Sequoia's Surge, Firebolt Ventures, Fosun RZ Capital, and WEH Ventures, Ruizheng Investment, among others.
"We were especially impressed by how the team dealt with an unexpected user growth during the COVID-period. It'll soon be a most prominent lifestyle social discovery platform in India and we're happy to ride on a rocketship," Hyesung Kim, senior associate at KTBN said in a statement.

Read: Indians jump to ShareChat, Trell after TikTok ban; user surge crashes Chingari
Originally founded in 1981 as Korea Technology Development Company, a government-funded investment vehicle specializing in technology-related investment opportunities, KTB Financial Group, apart from KTBN, includes a range of financial services.
The financial services company also has a presence in China, the United States, and Thailand.

In India, it has invested in property listing portal operator NoBroker.
Trell was founded in 2016 by IIT Bombay alumni Pulkit Agrawal, Prashant Sachan, Arun Lodhi, National Institute of Industrial Engineering (NITIE) alumnus Bimal Kartheek Rebba, and New Jersey Institute of Technology alumnus Nirav Sheth.
Its mobile app allows users to create three-minute videos of their fashion, travel and lifestyle experiences, across 20 categories and eight languages. Trell monetises through social commerce where an interest-based community of content creators enable users to make lifestyle product purchases.

Trell claims to currently amass over 75 million downloads and 25 million monthly active users (MAU), which translates to a growth of 27 times in the last 12 months.
According to the company, it has witnessed a 500% growth since short video platform TikTok was banned late June in India. Trell now has 15 million creators receiving over 5 billion monthly views
"We are glad to see the rapid growth and consumer love at Trell. Even today, over 500 million Indian language internet users are struggling with lifestyle inspiration and purchase decisions. With more regional key-opinion-leaders coming on Trell, our aim is to become the most relatable lifestyle community commerce platform for our users," co-founder Sachan said.

---