Amid WFH and US travel ban, Mindtree embraces no-shore strategy for growth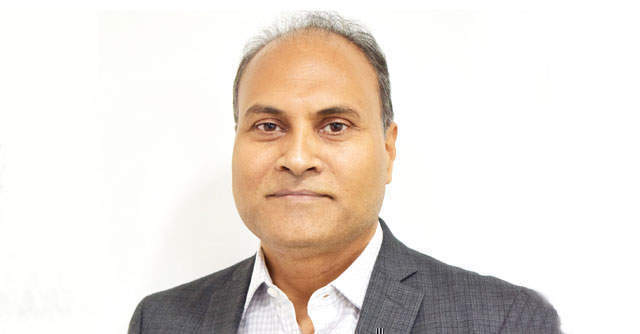 Changing customer expectations, a fallout of the ongoing Covid-19 pandemic, has propelled mid tier information technology (IT) services firm Mindtree to pursue a no-shore strategy, a top executive told TechCircle.
Before the pandemic set in, deals (contracts) in the sector were often a mix of offshore and onshore projects, with the latter garnering a 15-35% share, depending on client requirements. Typically, the value of an IT project is often higher when it requires more onsite work than offshore operations.
However, travel restrictions caused by the outbreak, coupled with the US government's suspension of H-1B visas till the year-end, have made conducting business onshore tough. Employees working remotely, despite being in client locations, has rendered the practice redundant.

"Clients are going to be more open to the work being done remotely and we are working on a no-shore strategy and will work on that model going forward," Dayapatra Nevatia, COO of Mindtree, told TechCircle.
"It does not matter where we work as long as the work is done. The work you are doing for the client is time and material based and the client does not pay for where you are based," he added.

As large customers insist on a higher proportion of onsite employees at their service and are willing to pay accordingly, Indian IT services firms have increased hiring in the US in the past two years.
Among top-tier IT services firms, onsite employees make up 20-25% of any given team, with 30-40% of a deal's revenue flowing in from onsite operations. Typically, onshore employees at client locations -- mostly in developed countries -- are paid much more than offshore employees based in India.
"What is certain is it will be a mix of WFH and from office, but what percentage will it lead to, we don't know. It is difficult to put a number to it. Some of the industry peers have committed to a certain percentage. We are not comfortable committing to any percentage in a post-Covid scenario as well as based on what we hear from customers," Nevatia said.

Nearly 60% of the Bengaluru based firm's deals have fixed prices and work on a fixed monthly capacity model. Such models do not take into account the number of people on a project or where they work from -- money is paid solely on the basis of the service delivered.
"Many of the customers who were very insistent on employees working from offshore development centres will be more open to work from home or any other locations because they have seen good productivity -- in most cases, higher productivity. There was no case of milestones getting missed, no security or data privacy issues because of the kind of controls we have ensured," Nevatia said.
Part of engineering conglomerate Larsen and Toubro after the acquisition last year, Mindtree posted a 130% increase in quarterly profit on the back of what the company described as a "healthy order book", despite headwinds caused by the Covid-19 pandemic.

Most Indian IT firms have reported better-than-expected results during the first quarter of the financial year 2020-21 as large enterprises have accelerated their digital transformation journeys and cloud migration to ensure business continuity.
Analysts said that Covid-19 has created a positive environment for remote working -- as IT firms strengthen cybersecurity measures, the trend to increase the offshore share in a project will be extended.
"Over the long term, more work will move offshore to India as IT work follows talent availability. There is no country in the world that can match India both on quality and scale on IT talent. The only reasonable outcome, in the long run, is more offshoring to India," V Balakrishnan, former Infosys CFO and managing partner of venture capital firm Exfinity Ventures, said.
Additionally, businesses are also looking to cut costs and increase efficiency through digitalisation to make up for the losses caused by the pandemic. A higher offshore mix will help them cut deal costs.
Recently, Nevatia told TechCircle that the company's investments in areas such as data analytics, cybersecurity, cloud and digitalisation of enterprise IT will help it post growth during the remaining quarters of this year. He joined Mindtree as COO earlier this year from Accenture, where he was managing director and director of delivery at advanced technology centres in India.

---