SaaS logistics startup FarEye raises $13 mn in extended growth funding round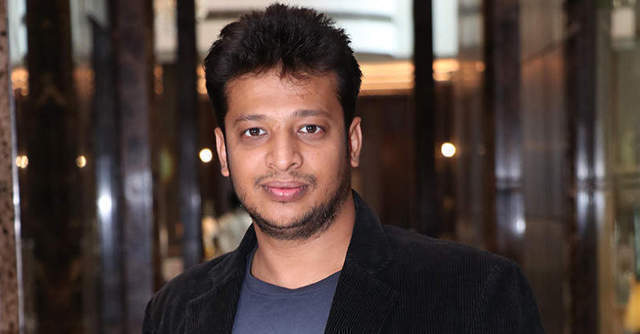 Delhi-based RoboticWares, which owns and operates logistics management platform FarEye, has raised $13 million in the latest tranche of a growth funding round, led by Nandan Nilekani-backed firm The Fundamentum Partnership.
Korean investment platform KB Global Platform Fund also participated in the round, the company said in a statement.
The startup said it will use the capital from the extended Series D round to accelerate its global expansion plans and address the steep digital curve for logistics transformation.

It has so far raised $37.5 million in the Series D funding round -- in April, the firm received $24.5 million from Microsoft's venture fund M12, Eight Roads Ventures, Honeywell Ventures and returning investor SAIF Partners.
Earlier this year, TechCircle was the first to report that FarEye was in advanced stages of closing a $40 million funding round.
It has received a total investment of $51 million across multiple rounds.

FarEye has witnessed a surge in the need for real-time visibility in logistics for businesses to build customer-centric supply chains, CEO Kushal Nahata said.
"With recently raised funds, we will continue to invest in the best talent in the Americas, Europe and (the) APAC (region) to support our hyper-growth in these regions," he said.
Founded by Nahata, Gautam Kumar and Gaurav Srivastava in 2013, FarEye is a software-as-a-service (SaaS)-based logistics management platform, used across sectors by companies such as DHL International, Blue Dart Express, Walmart, Hilti, Future Enterprises-owned Future Supply Chain and Amway.

The company's technology platform digitises the way enterprises dispatch, execute, track and optimise the movement of goods. It competes with companies such as Alibaba-backed Xpressbees, BlackBuck and Gurugram-based Rivigo Services.
"Investment in the logistics space is essential for the economic growth of any nation. FarEye has captured the pulse of this industry and has all the ingredients to head towards global leadership. I believe in the founders, and the team has the clarity of vision," Sanjeev Aggarwal, founder of The Fundamentum Partnership, said.
The Fundamentum Partnership, the lead investor in the round, is a growth-capital fund for mid-stage technology companies in India backed by Infosys chairman and co-founder Nilekani, and Helion Ventures founder Aggarwal.

The other investor in the round, KB Global Platform Fund, is a Seoul headquartered unit of the South Korean banking group KB Financial Group.
---