Alibaba affiliate Ant Group says it has 'significant influence' on Paytm parent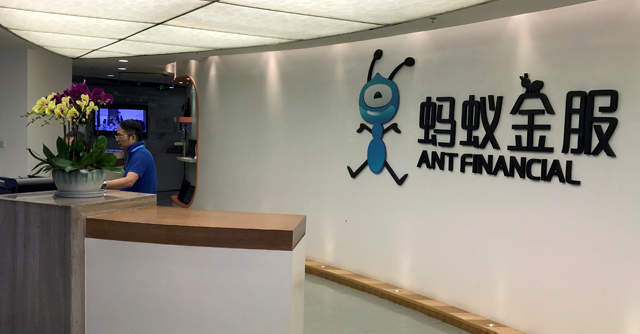 Chinese ecommerce giant Alibaba's fintech arm Ant Group has said in an IPO filing that it has "significant influence" on Paytm parent One97 Communications.
With a 30.33% stake, the Jack Ma-owned company is the largest stakeholder in the Vijay Shekhar Sharma-led fintech firm.
The Hangzhou-based company, previously called Ant Financial, in its filing for a dual IPO in Hong Kong and Shanghai, said: "Entities over which we have significant influence or joint control are classified as associates or joint ventures. Our major associates include One97 Communications Limited that operates Paytm, our e-wallet partner in India, in which we held a 30.33% equity interest, and MYbank, in which we held a 30.00% equity interest as of June 30, 2020." MYbank is a private commercial bank in China.

The company said it shares the profits and losses of these associates and joint ventures.
As of June 30, 2020, Ant Group had RMB 26,549 million (Rs 24,628 crore as per current exchange rates) of long-term investments in associates and joint ventures, which includes equity investments in One97 Communications. Its share of net losses in these entities amounted to RMB 1,027 million (Rs 952 crore) for the six months ended June 30, 2020.
Ant Group said the carrying value of its equity investments amounted to RMB 35,877 million (Rs 33,281 crore) for the aforementioned period.

In Paytm's last known fundraising round, the company reportedly received $1 billion from a consortium of investors including Ant Group, T Rowe Price, SoftBank Vision Fund and Discovery Capital. Ant Group contributed $400 million to the round, which valued One97 Communications at $16 billion.
Alibaba Group has also backed food delivery platform Zomato, online grocery firm BigBasket and logistics company Xpressbees in India.
The recent change in India's foreign direct investment (FDI) policy has forced the Chinese company to rethink the timing of its proposed follow-on investment in Zomato, it said in the filing.

"Separately, in 2020, a change in foreign investment regulation in India led to our further evaluation of the timing of our additional investment in Zomato, a restaurant aggregator and food delivery start-up based in India," it said.
Zomato is yet to receive from Ant Group $100 million of the $150 million fundraise it announced in January.
In April, the government amended the FDI policy to curb takeover and acquisition of Indian companies due to the Covid-19 pandemic. The restrictions have particularly targeted China as investors from the neighbouring country have been pumping in big money into India's biggest startups.

Last week, Alibaba Group Holding said it stopped innovative initiatives in India due to the current geopolitical environment, but did not expect the decision to have a "material impact" on the company's financials. The company has decided to stop the operations of its web browser product UCWeb, which includes its mobile browser service and the UC News service.
"... we decided to stop operations of UCWeb and other innovation initiatives in India after our business review. And we believe that globalisation is our long-term strategy. But in near term, I think we are closely monitoring the change of the geopolitical environment and also the national policy of other countries, and we will adjust our strategies," Daniel Zhang, chairman and CEO of the Alibaba Group, said during an earnings call announcing the company's financial results for the first quarter of financial year 2020-21.
The Indian government banned 59 apps backed by Chinese entities, including UCWeb, on June 29.

Interestingly, Paytm founder Sharma had hailed the ban as a "bold step".
Bold step in the national interest. A step towards Atmanirbhar App ecosystem. Time for the best Indian entrepreneurs to come forward and build the best by Indians, for Indians!
ये है भारत की डिजिटल क्रांति !

---