Enterprises see AI as critical but less than one-fifth leverage it: Wipro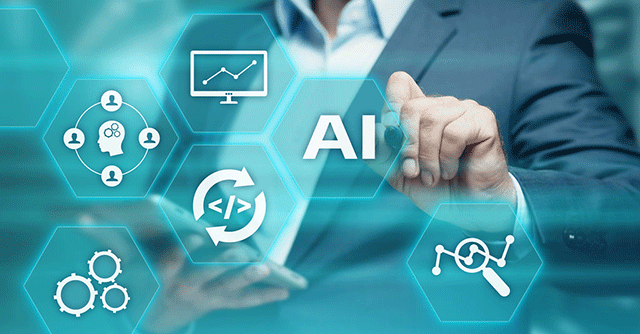 Most organisations consider artificial intelligence (AI) critical for success but only 17% leverage it across the organisation, according to a study by information technology services firm Wipro.
Businesses consider AI to be critical to improve operational efficiency, reduce employee time on manual tasks, and enhance the employee and customer experience, Wipro said in a media statement.
Almost all of the enterprises or 98% of those surveyed said that being an intelligent enterprise yields benefits to organisations in the form of improved customer experience, faster business decisions and increased organisational agility. However, only 17% would consider their organisations to be intelligent as there is a gap between intention and implementation, the study found.

The study, 'State of Intelligent Enterprises', goes on to say that future enterprises around the world will be built on AI, analytics, machine learning (ML), deep learning and automation, that are central to solving business problems apart from driving innovation.
Wipro surveyed 300 respondents in the UK and the US across key industry sectors such as financial services, healthcare, technology, manufacturing, retail and consumer goods.
Wipro said that the study found that while collecting data is critical, the ability to combine this with a host of technologies to leverage insights creates intelligent enterprises and the organisations that fast-track adoption of intelligent processes and technologies stand to gain an immediate competitive advantage over their counterparts.

However, more than 90% of the organisations felt that there were data barriers with security, quality and seamless integration being a concern.
"Organisations now need new capabilities to navigate the current challenges. The ability to take productive decisions depends on an organisation's ability to generate accurate, fast and actionable intelligence. Those that quickly adapt to the new technology landscape to transform into an intelligent enterprise become successful," said Jayant Prabhu, vice president and head of data, analytics and AI at Wipro.
Late last month, Wipro announced a partnership with Dublin based financial risk analytics solutions provider Quaternion Risk Management to simplify compliance for financial services companies.

Also, in August, it implemented a blockchain-based small scale liquefied natural gas (ssLNG) trading/fulfilment platform for the German energy solutions giant Uniper Global Commodities SE.
---