Infibeam Q1 revenue declines due to lockdown-induced slowdown in digital transactions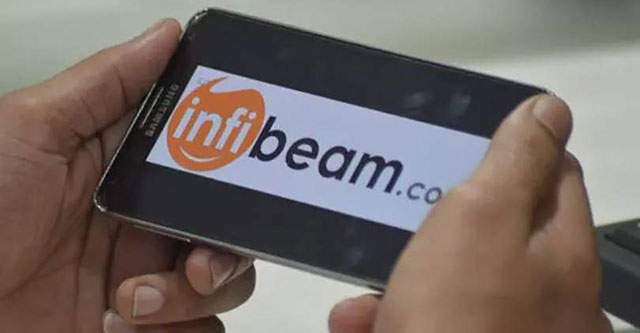 Ahmedabad headquartered Infibeam Avenues on Wednesday reported revenue of Rs 103 crore for the first quarter of the financial year 2020-21, down 24% from Rs 135.9 crore revenue in the previous quarter ending March 31 (qoq).
The company also reported Rs 39 crore in EBITDA (earnings before interest, taxes, depreciation, and amortization), a decline of 21% from the previous quarter.
Infibeam, which primarily focuses on digital payments and enterprise focused ecommerce solutions business, saw a dip in payment processing volumes from April to June. The company's profits were at Rs 12 crore, down 39% from the previous quarter when it was Rs 19 crore, according to filings made by the company. Infibeam attributed the fall in earnings to Covid-19 related economic slowdown.

"Due to ensuing restrictions on travel, entertainment, hospitality, there has been a drop in volume and value of transactions impacting operational and financial performance during the quarter," according to a statement by the company.
However, its bill payments platform, BillAvenue, saw the volume of bills processed double over the corresponding quarter in fiscal 2020, making it an exception.
Infibeam's UAE business saw month-on-month growth in volume and value, said the statement. The company had partnered with UAE based Alrowad Information Technology Solutions and UniPropitia Group in 2019 to expand its web services solution business in the region.

The company, which also manages the enterprise ecommerce platform for Government e-Marketplace (GeM), said that the revenues from the platform also slowed down due to slowdown in procurement. With the integration of Indian Railways and defense procurement onto the platform, it expects the annual procurement value to improve during the second half of the financial year.
During the quarter, Infibeam also completed the acquisition of corporate credit card and spend management platform Cardpay for $1.6 million. The company is also developing a business-to-business payment collection automation product through its subsidiary payment gateway, CCAvenue.
The company awaits approval from the National Company Law Tribunal for the demerger of its SME ecommerce and ecommerce marketplace business to Suvidhaa Infoserve and theme park and event business to DRC Systems. The announcement was made in September 2019 by Infibeam.

---