T-Hub, Raytheon choose three finalists for RTX Innovation Challenge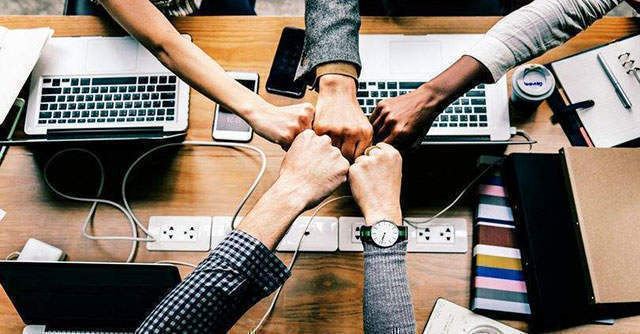 Hyderabad-based startup incubator T-Hub and aircraft manufacturing company Raytheon Technologies have chosen three startups as finalists for a programme that aims to drive innovation in the aviation industry.
The companies reviewed applications from 70 startups across 14 countries to choose Delhi-based visual intelligence platform company Awiros, industrial internet of things (IoT) system integrator Utvyakta Solutions and Prenav, which develops software and systems to digitise and visually inspect industrial assets, as the finalists for the RTX Innovation Challenge.
These startups received a grant to build proof of concept, and had access to technical mentorship and investors as part of the programme, a joint statement said.

Read: Meet the 10 South Korean startups selected for Indian market access by T-Hub
"We're always looking for new ways to improve efficiency and ultimately lower costs for our customers. These startups are developing some of the best technology on the market today, and partnering with them will allow us to drive down costs while giving users even more insight into our engines," Limor Spector, executive director for ventures and alliances, and executive director for business processes at Raytheon Technologies, said.
Raytheon Technologies is an aerospace and defense company that provides advanced systems and services for commercial, military and government customers. It runs Collins Aerospace Systems, Pratt & Whitney, Raytheon Intelligence and Space, and Raytheon Missiles and Defense.

This challenge has also laid a fertile ground for startups that are driving innovation in the aviation industry, Ravi Narayan, CEO of T-Hub and CIO of the state of Telangana, said.
T-Hub, which works with the industry, academia and the state government, started out as a technology incubator on a public-private partnership model with the state of Telangana in 2015.
Watch: Ravi Narayan on why T-Hub is doubling down on the supply model for corporate innovation

Here's a snapshot of the three startup finalists, as per the statement:
Awiros: The Delhi headquartered startup was founded in 2015 by Vikram Gupta. It is a visual intelligence platform for video and image artificial intelligence. Structured as an operating system (OS), it helps customers build and deploy diverse AI apps at scale.
Utvyakta Solutions: Set up in 2017 by Frederik Vyncke, the Coimbatore-based firm is an industrial internet of things (IoT) system integrator, specialising in predictive maintenance and quality inspection. It offers real time remote monitoring of critical assets, solutions for energy optimisation in industries and digital inspection. The firm currently has operations in India, Sweden and the US.

Prenav: Established in 2013 by Nathan Schuett, the San Carlos, California-based company develops software and systems to digitise and visually inspect industrial assets. The company's technology leverages 3D image processing and AI to automatically identify components and detect anomalies at the finest level of detail.
---