Fintech firm Market Pulse, edtech platform QShala raise fresh funds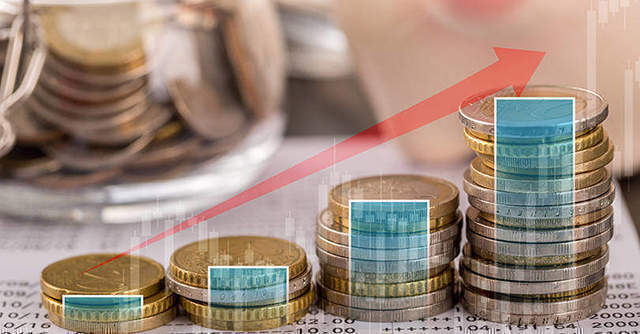 Mumbai-based market analysis platform and trading app Market Pulse has raised $750,000 in a bridge funding round, dubbed a pre-Series A round.
High net worth individuals (HNIs), including Ameet Desai, former CFO of Adani Group; Aditya Goel, director of Securcap; Rashmi Kwatra, founder of Sixteenth Street Capital; and Umasankar Nistala, CEO at BNP Paribas, India backed the firm in this round, a statement said.
The startup said it will use the capital to improve its technology and core trading platform, and boost its marketing initiatives. It also plans to scale its team of 30 to employ 100 people.

The company was founded in 2015 by Amit Dhakad, former executive at ThoughtWorks, and Hiral Jain, former executive of Financial Technologies.
The trading platform previously raised capital from Lead Angels Network in 2017.
"We've been a profitable, sustainable business; our fundraise at this stage is to help grow our technology platform, and invest in branding to be able to attract the best tech talent there is," Dhakad said. "Our aim is to build the future of trading and become the de facto trading platform in India."

Focused on traders in the equity and commodity markets, the Market Pulse app provides access to real time data and insights for better decision-making.
Angels back QShala
Walnut Knowledge Solutions, which owns and operates QShala, a quiz-based learning platform for children, has raised about $366,917 (Rs 2.7 crore) in an angel funding round led by Rainmatter Capital.
Incubator fund-run by stock broking services platform Zerodha and Mindtree co-founder Kalyan Banerjee participated in the round, a statement said. They were joined by Preeti Sawhney, former director of Lowe Lintas; Sanjay Tambwekar, CTO of Qwikcilver; and Suresh Kumar Pinglay, former vice president of Oracle India.

Founded in 2014 by Symbiosis Pune alumni Raghav Chakravarthy and Sachin Ravi, QShala develops learning programmes for children from class 1, imparting life skills apart from the usual curriculum. The platform also has a support community for teachers to make their online classes more engaging. It conducts the QShala Family Quiz on Sundays, in which over 8,500 families have participated so far.
"QShala is designed to address the latent curiosity quotient of every child and we are very privileged to have a very talented and an eclectic bunch of team members, who do deep research work using to create content for the QShala programmes, which includes quizzes, focused sessions and interactive programmes pertaining to picking up life skills," Chakravarthy said.
QShala is Rainmatter Capital's latest bet. Other investments by the Zerodha-backed incubation platform and venture fund include online climate school Terra.do and GoldenPi.

---