In Brief: Civil rights groups call for resignation of Facebook India policy head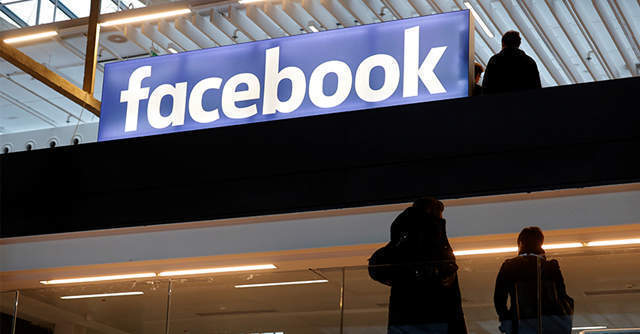 Civil rights groups on Wednesday called for the removal of Ankhi Das as the head of public policy for Facebook India over her failure to address "dangerous content", The Economic Times reported. A letter, signed by over 40 groups including Muslim Advocates and Global Project Against Hate and Extremism, was addressed to Facebook CEO Mark Zuckerberg and COO Sheryl Sandberg, the report said.
Read: Union IT minister accuses Facebook of bias, demands country specific community guidelines
Ola Foods shelves plan to open QSRs
Ola Foods, the food delivery unit of ANI Technologies-run Ola, has shelved its plans to open offline quick service restaurants (QSR) due to the Covid-19, a Mint report said. However, the startup looks to expand its private brands into new categories such as biryani, pizza, health food and self-help meal kits, the news portal said, citing a top company executive.

Read: Ola to expand its foods business, add more in-house brands
Cyient inks manufacturing deal with Agappe
Hyderabad-based technology solutions company Cyient has entered into a manufacturing partnership with diagnostics reagents manufacturers and marketers Agappe, to bring Mispa Count X, a three-part hematology analyzer, into the market. It will make the country self-reliant in hematology and enable the setup of well-equipped labs in remote and rural locations across India, a statement said. Additionally, Cyient will manufacture key components of Mispa Count X at its manufacturing facilities in India, the statement said.
Mahindra Insurance Brokers rolls out digital platform Paybima
Insurance firm Mahindra Insurance Brokers has rolled out Paybima, a digital platform, to make insurance accessible for all customers. Powered by advanced analytics, the platform will offer Indian customers an opportunity to make informed insurance decisions through a convenient digital platform, a statement said. It offers insurance products such as a car, two-wheeler, health, and life, with expert guidance and assistance.
Three Wheels United rolls out a mobile app for rickshaw drivers

Bengaluru-based social enterprise company Three Wheels United (TWU) on Thursday launched a mobile app for auto rickshaw drivers. The app will help the drivers find all local information on safety and sanitisation protocols, government relief initiatives, and resources such as service station locations, peer-to-peer vehicle rental and charging points for electric auto rickshaws, and advice on loans and personal insurance, a statement said. The app is currently available in Kannada and English.
ICICI Bank launches a programme for startups
Mumbai-based ICICI Bank has launched a programme to help startups with banking and beyond banking needs. Dubbed iStartup2.0', the programme offers startups a current account in three variants, access to a relationship manager and premium savings account for promoters. Its beyond banking services include access to experts to help with company registration, taxation, compliance, logistics and facility management. It will also provide services such as website development and hosting, social media marketing, and SEO and SEM, making digital transformation easier.
---