In Brief: TikTok, employee sue US govt; Flipkart pledges EV adoption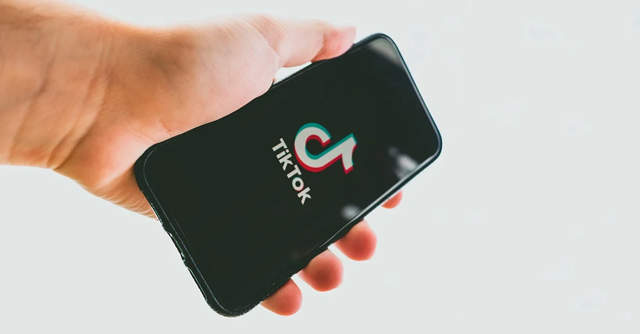 Short videos sharing app TikTok and one of its employees on Monday separately sued the United States President Donald Trump's administration over his executive order banning transactions in the United States, Reuters reported. TikTok called the order a pretext to fuel anti-China rhetoric as Trump seeks re-election, the report said. TikTok and its Chinese parent ByteDance said they had taken "extraordinary measures to protect the privacy and security of TikTok's U.S. user data," the report added. Earlier on Monday, ByteDance investors were said to be in talks to use their stakes in the Chinese technology firm to help finance their bid for TikTok, a separate Reuters report said, citing sources.
Flipkart pledges to go all electric in its mobility needs by 2030
Ecommerce marketplace Flipkart on Tuesday said it will transition to electric vehicles by 2030, in show of a long-term sustainability goal across its e-commerce value chain. It has also joined Climate Group's global electric mobility initiative, EV100, towards achieving the goal. The phased EV adoption will be done through placing requirements in service contracts, installing charging infrastructure close to Flipkart's 1,400 supply chain premises, conducting awareness programs and incentivizing delivery executives towards the use of electric vehicles, it said in a statement. Flipkart is the first Indian e-commerce player to join EV100.
Farm advisory app Aquaconnect reports massive spike in usage
Aquaculture farm advisory app Aquaconnect on Tuesday told TechCircle that it experienced a 17 fold spike in its usage, in the backdrop of the pandemic because of its remote monitoring technology. The number of registered farmers was 1,175 in January, before the pandemic hit the country, a spokesperson told TechCircle, adding that the figure spiked to 20,000 in the last six months. Aquaconnect has also reported 60% of its registered farmers using the app daily and spending around 8-10 minutes on an average, the spokesperson added.
Digital lending startup CASHe raises about $1.6 mn

App-based credit lending platform CASHe has raised about $1.6 million in two tranches of funding from the Surendra Kedia Family Private Trust and Saroj Kumar Patnaik, according to an Inc42 report citing regulatory filings. CASHe, which offers unsecured short-term personal loans to young employed professionals, was launched in 2016. Founded by Raman Kumar, the company raised total funding of $12 million, the report added.
OneCode raises seed funding
Digital distribution platform OneCode has raised an undisclosed amount of seed capital in an investment led by early-stage venture capital firm WaterBridge Ventures, according to an Economic Times report citing a statement. Other investors included former Times Internet chief strategy officer Miten Sampat, and Haptik founder Aakrit Vaish, the report said. Founded by Manish Shara and Yash Desai, the company plans to use the funds to widen its customer base, strengthen technology, and to expand its team, as per the report. OneCode connects new-age digital-first brands with its network of sellers to sell products and services to users who are not so tech-savvy in tier-2, tier-3, and tier-4 towns, the report added.
PayMate launches fullstack fintech solution for businesses
Business to business or B2B payments provider PayMate on Tuesday said it has launched a full stack supply chain payments automation platform to eliminate the friction in business payments and ease the cash flow crunch for large enterprises and suppliers. Using the platform, businesses can access features of payment automation, digitization of procurement to payment cycle, access an invoice discounting marketplace and detailed real-time reports on all payments received, made and pending are available on the platform, the statement added.
Electric Vehicle startup EVage raises capital

Electric Vehicle maker EVage on Tuesday said it has raised capital in a funding round led by Ola Electric co-founder Anand Shah, alongside BryAir director Varun Pahwa, and DMI Group partner Anmol Nayyar. The company did not disclose the amount of funding in its statement. It is set to launch its first electric delivery van for commerce applications later in 2020. The funds, it said, will be used to build vehicles and deliver initial orders to EVage's customers.
Zuckerberg fund in talks to back edtech startup Eruditus
The Chan Zuckerberg Initiative, a non-profit headed by Facebook CEO Mark Zuckerberg and wife Priscilla Chan, is in advanced talks to invest in Indian online learning startup Eruditus, Moneycontrol reported, citing sources. CZI will be joined by two other US-based technology funds, to invest about $80 million at a valuation of $800-850 million, the report added. Founded in 2010 by Chaitanya Kalipatnapu and Ashwin Damera, Eruditus offers management programmes and short courses remotely with tie-ups to foreign universities such as Columbia, MIT, and Harvard
Ola to expand its foods business, add more in-house brands
Ride-hailing app Ola will expand its foods business by increasing the number of in-house brands at a time when its core offering has shown only a gradual path to recovery, Economic Times reported. During Covid-19, Ola Foods saw increased consumer preference for indulgence eating, away from everyday meals, the report said citing CEO Pranay Jivrajka. The company planned to capitalize on some of such trends in the coming months, the report said, adding that in the last nine months, Ola Foods has launched three new brands -- Bowlsome, Paratha Experiment, and Meal Kits, and expanded its selection under top-selling brand Khichdi Experiment. Ola Foods plans to expand to 8-10 brands, and beyond the metros to smaller cities in the coming year, according to the report.
Mobile Premier League signs on as sponsor of RCB

Smartphone based gaming platform Mobile Premier League (MPL) on Tuesday said it will sponsor Royal Challengers Bangalore (RCB) for an upcoming cricket tournament. RCB is a Bengaluru based cricket franchise of the Indian Premier League (IPL). MPL aims to leverage its online presence to create maximum visibility for the team and engage with fans during the tournament, it said in a statement. The annual T20 tournament that will be played in the United Arab Emirates is scheduled to start on September 19. MPL is also a sponsor to another IPL team, Kolkata Knight Riders.
---