UK pension fund Phoenix Group, TCS launch client analytics solution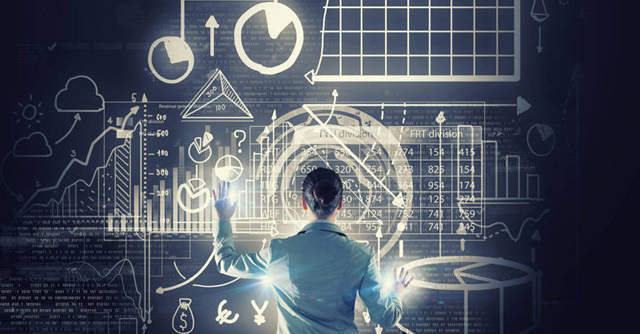 Information technology (IT) services firm Tata Consultancy Services (TCS) has partnered with London-based pension fund Phoenix Group to launch an analytics solution for workplace pension clients.
The Phoenix Group, which runs the largest long-term savings and retirement business in the UK, will use the tool in its Standard Life Assurance business division. It acquired Standard Life Assurance for £3.2 billion in 2018.
The Mumbai-based IT firm said that the analytics tool will help workplace clients make data driven decisions while improving retirement outcomes for its members. To be sure, the 'clients' here refer to employers, while the 'members' refer to pensioners.

According to TCS, the solution was developed after detailed consultation with clients and their advisers on the requirements. This is also the first outcome of the partnership the companies formed in late 2019 and sets the development roadmap for Standard Life Assurance to improve its workplace proposition, the statement said.
"This has the potential to improve retirement outcomes for members while providing a simple and efficient way to stay on top of the activity within their pension schemes and to see trends in real time. This tool will enable them to have the ability to act on this information quickly," Gail Izat, managing director of Workplace at the Phoenix Group, said.
The new tool, the country's largest software exporter said, will provide employers and trustees better insights, enabling them to segment their membership base to take more targeted action with their scheme members. The solution can also provide governance and oversight responsibilities, it said, adding that the enhanced analytics have been rolled out to an initial group of clients who have supported the development.

"The tool leverages our investments in platform analytics, and ensures that workplace clients have access to the best technology to help their members get the most from their pension schemes. We are tapping the digital platform to improve the experiences of Standard Life's customers, including employers, employee benefit consultants and members, and to enhance the ways in which they interact with Standard Life," Suresh Muthuswami, global head of BFSI platforms at TCS, said.
Earlier this week, TCS extended its partnership with Swedish grocery retail chain Coop Sweden to develop a new digital core as part of the FMCG company's business transformation initiative.
Around the same time, Dubai headquartered financial services group Emirates NBD deployed a centralised international payments hub for multiple entities, operating on financial payment solution TCS BaNCS for payments.

---