Accenture commits $3 bn for cloud-first initiative, appoints Karthik Narain to lead unit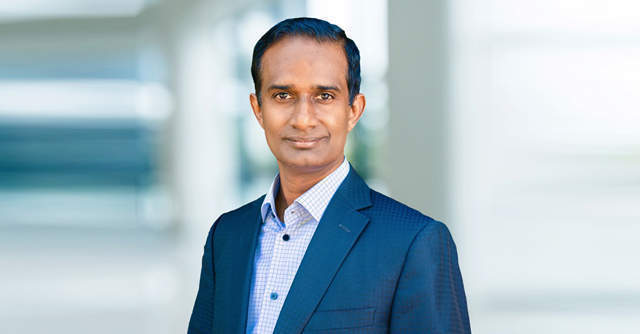 Information technology (IT) services and consultancy firm Accenture has formed a new division, with a $3 billion investment planned over three years to help customers accelerate their cloud-first and digital transformation journeys.
Karthik Narain will head the new division dubbed Accenture Cloud First. He has also been promoted to join the company's global management committee, effective October 1.
Narain is currently leading the technology for North America at the firm and has previously held senior roles at HCL Technologies and Infosys in the US.

Accenture, which has around half of its employees working in India, said that its move is aimed at helping clients get on the cloud faster. The company reported $11 billion in cloud revenue in its financial year 2019. Accenture follows a September 1 to August 31 financial calendar.
The $3 billion investment will be used to continue the innovation with its cloud and broader technology ecosystem partners, Accenture said. It will also follow industry roadmaps, data models, and solutions; cloud AI data and AI architectures; integrated full-stack infrastructure and applications capabilities; cloud tools, assets, and automation to drive lower unit cost and innovation; and research and development in edge computing and related cloud technologies.
Read: Why Covid-19 will accelerate the cloud computing era across enterprises

"Covid-19 has created a new inflection point that requires every company to dramatically accelerate the move to the cloud as a foundation for digital transformation to build the resilience, new experiences and products, trust, speed and structural cost reduction that the ongoing health, economic and societal crisis demands—and that a better future for all requires," Julie Sweet, CEO at Accenture said in a statement.
"The acceleration to new levels of digital performance by companies requires a transformation of talent across the enterprise to achieve truly new ways of competing, operating and serving customers," Annette Rippert, group chief executive, Accenture Strategy and Consulting said.
Technology research firm Gartner has predicted that the worldwide public cloud services market will grow 6.3% in 2020 to total $257.9 billion, up from $242.7 billion in 2019.

In July, Accenture veteran Sanjeev Vohra was appointed as the global lead of Accenture Applied Intelligence as well as a member of the Accenture global management committee.
Among its deals in India, Accenture recently signed up Ahmedabad-based consumer goods firm Zydus Wellness and RBL Bank to help its digital transformation.
---