Meet the 20 startups chosen for the fourth cohort of GFS Accelerator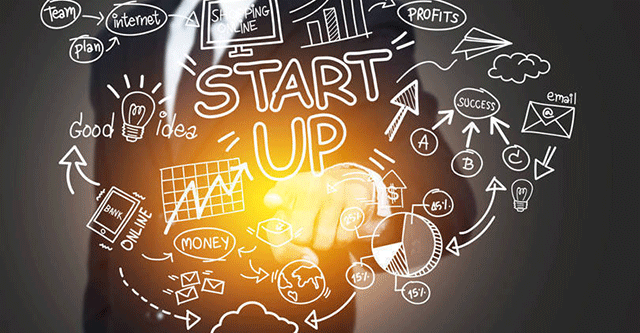 Search engine giant Google on Tuesday said it has chosen 20 firms for the fourth cohort of the Google for Startups (GFS) Accelerator programme in India, a two-fold increase from its previous batch.
The startups, chosen from about 600 applicants, will receive mentorship and support from Google, including access to teams, technology guidance, machine learning-related support and networking opportunities.
The selected companies operate in the spaces of workplace collaboration and connection tools, and mental health and wellness, a statement said. The list also includes other healthtech, fintech and agritech companies.

While the current pandemic has upended life as we know it, it has also accelerated digital adoption across sectors, and poses an immense opportunity for tech-enabled startups, the rails for which are now much wider and growing fast, Paul Ravindranath G, programme manager at GFS Accelerator at Google India, said.
"Hence, we aim to focus single-mindedly on helping startups tide over the next 18-24 months, when the effects of the pandemic will be felt the strongest," he said.
The first India GSF Accelerator programme was launched in 2018 in Bengaluru, although the programme has chosen Indian startups for its international cohorts since 2015.

Here's a quick look at the startups in the current cohort:
AntWak: Founded in 2019, the Bengaluru-based company runs a social learning platform for professionals. It curates byte-sized videos from professionals across the globe for knowledge exchange. The company is backed by Matrix Partners, Better Capital and Vistra.
BharatAgri: This Pune-based company, founded in 2017, runs a farming technology platform to facilitate end-to-end decision making for Indian farmers.

BlackLight Studio: The Noida headquartered startup, founded in 2012, brings classic multiplayer games such as cards and word-based games, to the mobile to create an interactive experience.
Dcoder: Founded in 2016, Dcoder is a mobile-first coding platform that allows coders to work on-the-go. The Bengaluru-based company was also selected to be a part of the Techstars Bangalore Accelerator programme in 2019.
Factors.AI: This Bengaluru-based marketing analytics platform integrates data to provide actionable insights using AI. The company was founded earlier this year by former InMobi executives.

Foxy.in: Founded in 2018, Delhi headquartered Foxy brings influencers, artists and brands on a single platform to offer a personalised shopping experience. Its parent company EkAnek Networks recently raised $5.5 million in a Series A round of funding.
Gram Power: Jaipur headquartered Gram Power, founded in 2010, has developed a smart electricity metering system. The firm helps companies reduce their electricity consumption and power bills using their smart electricity metres.
InnerHour: Mumbai headquartered InnerHour is a mental health and wellness platform founded in 2016. It provides therapy and diagnostics services and conducts online mental health workshops.

Leher: Founded in 2018, the Bengaluru-based company provides a social network for content creators, influencers and vloggers to discuss trending topics.
Lokal: Bengaluru-based Lokal is a news app that provides local news, job ads, matrimonial ads and other classifieds services to its users. The local language app, founded in 2018, is backed by India Quotient and 3one4 Capital.
Math Buddy: Vadodara-based Math Buddy helps students learn mathematics using kits and interactive activities. Founded in 2010, the company focuses on students from classes 1 to 8.

Mera Cashier: Noida headquartered startup Mera cashier provides a credit-tracking app in local languages for small and medium businesses. Founded in 2019, the app allows small businesses and retailers to track ledger balance and create offers for customers.
Mosaic Wellness: This Mumbai headquartered consumer product company retails direct-to-consumer brand Man Matters. Founded in 2019 by former venture capitalists, it has already raised $10 million in stealth mode from Matrix and Sequoia.
myHQ: Founded in 2016, Delhi-based myHQ operates in the co-working space. The company raised a seed funding round in 2019 from India Quotient.
Navia Life Care: New Delhi headquartered Navia Life Care provides a digital platform for doctors to manage appointments, prescriptions, patient records and carry out video consultations. The company was founded in 2016.
Orowealth: This Mumbai-based startup, founded in 2015, offers wealth management and financial planning services.
Virohan: Gurugram headquartered Virohan operates in the skills training space in the healthcare sector. The company was founded in 2015.
Wellthy Therapeutics: Mumbai -headquartered Wellthy Therapeutics was founded in 2015. The digital platform provides on-demand nutritionist, fitness coach and counsellor services for patients suffering from chronic illnesses.
Womaniya: The Hindi app provides pregnancy-related information apart from getting queries answered by verified doctors. Headquartered in Mumbai, the startup was founded in 2018.
Zeo Auto: Noida headquartered Zeo Auto is a fleet management platform and provides end-to-end tracking solutions. Founded in 2018, the company helps drivers and small businesses save costs.
---