How Covid-19 created the perfect storm for SaaS platform Knorish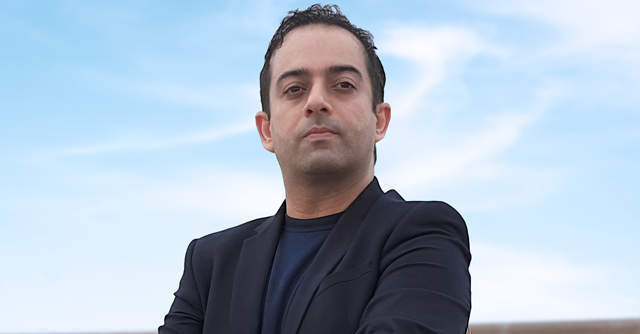 In 2018, years before the Covid-19 pandemic moved several businesses online, Kinner N Sacchdev, cofounder of Knorish, and his technology team began work on an education focused product that could be used by hobbyists and professionals to build, launch and sell their expertise in the form of online courses.
Early customers of the Gurugram based e-learning SaaS platform were a stock market trainer, dance teacher and a small luxury brand management institute that offered training courses.
Two years later, Knorish, which Sacchdev had started with his wife Rakhi Wadhwa, found itself in the middle of a perfect storm. Overnight, an online presence shifted from a luxury to being a necessity for gig workers trying to sell their content. From life coaches and teachers to chefs and dance instructors, entrepreneurs across sectors were looking for the fastest way to get online.

Shortly before the pandemic struck, Knorish embarked on a pivot that unexpectedly fell in line with the increase in demand in online education. A fresh cheque, about $3,23,000, from a group of angel investors further helped its business grow.
In about five months, the company went from 500 customers to now helping 10,000 entrepreneurs launch and sell courses online, under their own brand.
"In 2019, even though nothing changed in terms of the market size for online education, we were sure that the online gig economy is emerging as a strong theme. The idea was to help people with technology solutions where they can easily build their online academies where they could sell courses or content. Luckily, we raised a funding round just before the pandemic which we could invest in during the pandemic," Sacchdev told TechCircle.

Knorish offers a range of creatively designed templates as well as course creation and configuration tools. An inbuilt site builder allows users to customize their landing page, offerings and other pages with their own logo on a custom domain or a white-labelled solution.
The company has also made tracking payments easier. It accepts payments from 36 international currencies through credit/debit cards, wallets, and internet banking gateways. It also offers an extensive dashboard monitor and optimizes learners' enrolment, engagement, insights, activity, revenue data and other analytics parameters.
The platform is content agnostic, meaning that users can bring all forms of content including text, audio and video. The assessment tool comes with a marking engine at the background, which marks/categorises the right and wrong answers automatically. Social media feeds, marketing, helpdesk, and analytics tools are embedded.

Knorish is also sector agnostic, which sets it apart from other SaaS solution providers in the space such as Classplus, Proctur and Classpro that are education specific.
"The market size for online education exploded since the pandemic. Every single parameter of our business domain has been positively impacted by this pandemic. At least about 20-30 times more people now look to build their businesses online. It has become much easier to sell the products and the spending on the platform has also increased. We invested the money from the last round on team building and grew from 5 people to 24 people in the last five months," Sacchdev said.
The SaaS product comes with three plans -- Rs 2,000/month, 5,000/month and 20,000/month – depending on the features such as number of courses that can be offered, assessment tools, analytics, certifications, live events and white-labelling capabilities.
Early days

Knorish traces its roots to Scientity, a venture Sacchdev and Wadhwa created in 2007 during their time at Newcastle University, UK. Scientity helped education brands launch in global markets.
Sacchdev was pursuing his masters in industrial and commercial biotechnology and Wadhwa was working towards her MBA. The bootstrapped venture assisted educational institutions to create curriculum, hire the first set of directors and vice chancellors, build marketing campaigns and set up campuses internationally. The couple worked with over 40 large educational brands from Europe, the Middle East and Southeast Asia including Cardiff Metropolitan University, UK and Raffles.
Post their graduation, the duo moved back to India, married and expanded the scope of their venture from education-focused consulting to brand consulting. The company began working with international brands such as Carrier Global, Pratt & Whitney, Etihad Airways, and Polaris to launch in international markets and offered them brand communication tools and programs including videos, websites, pitch decks, and content design.

Leveraging the relationship built over the years with large enterprises, they also offered employee training modules to these corporates.
Sacchdev said their experiences running these businesses helped them arrive at the idea of Knorish.
"We could see that the faculties in most education institutions have very little real world work experience. We also realised that the educational programmes these clients are working on are eventually going to go online. We felt that the local tutors, instructors, yoga trainers and small institutions are the ones who do not have any other alternate solutions. We thought how do we help those experienced, passionate people to launch their own online institutions as well as help existing institutions to use technology," he said.

The team began working on the education focused product in 2018. A year later, it raised a small first cheque from 100X.VC, the seed investment firm launched by angel investor and serial entrepreneur Sanjay Mehta.
As for the future, Knorish is in the process of enrolling a list of celebrities and influencers on the platform. Celebrity chef Sanjeev Kapoor has already launched a cooking course portal using the platform.
Sacchdev said the company is also creating a central marketplace that will curate some of the best-selling courses.
The platform currently has around a lakh of monthly active users (through the web portals created on Knorish). Nearly 95% of the traffic on its partner websites come from India while the rest is spread across Sri Lanka, US, Middle East, Africa geographies.
---