Tata Group mulls BigBasket stake buy; GetVantage, FreshoKartz raise funds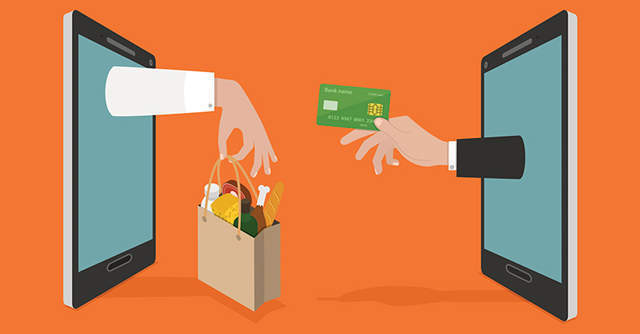 Online grocery giant BigBasket is in advanced talks with Tata Group to divest around 50% stake for $1 billion. The deal will be done under the salt to software conglomerate digital vertical Tata Digital.
Existing investor Alibaba, which holds 26% stake is expected to sell its entire holding along with a few other early backers, according to multiple media reports. Other investors include Ascent Capital, CDC Group and the Abraaj Group.
A source close to the Tata Group reportedly said that this deal will be a part of many partnerships and collaborations ahead as the conglomerate looks to strengthen its digital presence. Parallely, BigBasket is looking to raise $300-400 million in a fresh round and is in talks with Singapore's Temasek, US-based Generation Investment Management, Fidelity and Tybourne Capital.

The fundraising process which began earlier this year coincided with Reliance Industries' fundraising to build an e-grocery business for JioMart.
GetVantage raises $5 million in seed round
Revenue-based financing startup GetVantage has raised $5 million in a seed round in the form of equities and debt-line. The round saw participation of Chiratae Ventures, Dream Incubators (Japan) and other marquee NBFCs (non banking financial company) and debt funds.

The funding will be used to expand its business as the startup looks to finance young e-commerce brands and D2C companies. Earlier the company had raised pre-seed funding from early stage investors including Samyakth Capital, Venture Catalysts, Astir Ventures and angel investors like Jana Balan, Vaibhav Karnavat (Glance Finance), Karun Arya (Oriente, ex-Uber) and others, according to media reports.
Founded less than a year ago by entrepreneur Bhavik Vasa (ex-ItzCash, ex-EbixCash), veteran Amit Srivastava (ex-SBC FinTech) managing technology and operations , and Sachin Tagra (ex-Brand Capital) as incubate advisor---the startup offers revenue-based capital advances of between Rs. 2 million-20 million, at zero additional interest rates. It only charges a fixed flat fee based on revenue projections on repayment of the loan. The startup founders don't have to dilute their stakes to avail these types of financing. On GetVantage's end, it uses an assortment of sales, marketing, and accounting data to offer growth capital for businesses based on current and projected (future) revenue in a fraction of the time it takes to raise from traditional sources.
In the next two years, the company will expand into new markets across Southeast Asia, starting with Singapore.

Agri-tech startup FreshoKartz raises $1.3 million from RVCW and AWE Funds
Jaipur-based Freshokartz Agri Products has raised $1.3 million in apre-series A round from Rajasthan Venture Capital Fund (RVCF) and AWE (Achieving Women Equity) Funds.
The capital will be used to build capacity, develop technology and expand to markets including Haryana, Madhya Pradesh, Uttar Pradesh and other northern states apart from regions within Rajasthan, YourStory wrote.

"Our company has witnessed significant growth even during COVID-19 crisis, which is driven by our team's differentiated understanding of India's agricultural supply chain, its markets, and its participants, given our personal farming backgrounds. This helps us execute effectively as an integrated agriculture supply chain company," Rajendra Lora, founder said in a statement.
Founded in 2016 by Rajendra Lora and Chandrakanta Sahu, Freshokartz is an agritech startup providing crop and fertilizer recommendations to farmers based on soil profile data. This is done through agronomists and call centres. It also opened digitised centres at village levels to gather data and provide advisory services to the farmers. It also helps them financially by providing aids and insurances.
It currently operates 40 physical centers in Rajasthan and works with more than 90,000 farmers. The startup aims to reach one million farmers in the next 12-15 months.

The startup works with over 100 agri inputs companies including UPL and Chambal Fertilizers to provide agri inputs to the farmer's doorstep. It has also developed a mobile app for farmers where they can place orders from nearby centers.
---