Credgencies, Winzo, WareIQ and Expertrons raise fresh funds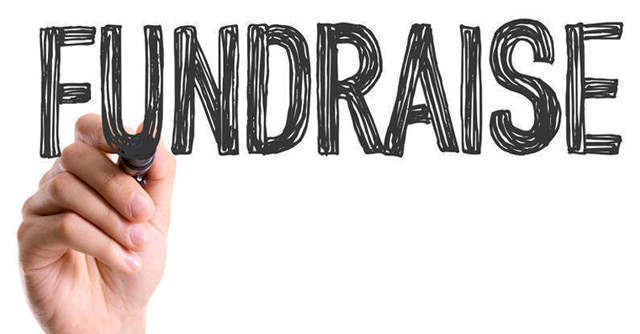 Analog Legalhub Technology Solution-operated Credgencies, a loan recovery SaaS startup, is reportedly set to raise $3.3 million in a seed funding round, led by Accel India's Fund VI, to expand its business.
The round saw participation from 19 investors, including returning investor Titan Capital, founded by Snapdeal co-founders Kunal Bahl and Rohit Bansal, Inc42 reported.
Institutional and angel investors, including DMI Alternatives fund, QED Innovation Labs, Breadlake Ventures, Blue Wolf Capital, former managing director of SAP Labs India Dilip Khandelwal, Rupeek's Sumit Maniyar, Livspace founder Ramakanth Sharma, 1mg co-founder Gaurav Agarwal also participated in the round, it said.

The company will issue equity shares at Rs 64,601.82 per share at a face value of Rs 10 and premium of Rs 64,591 per share, the report said, citing regulatory filings. It will also issue Series Seed compulsory convertible preference shares (CCPS) at an issue price of Rs 64,601 per share, and a face value of Rs 100 and premium of Rs 64,501 per share, it said.
In June, the Gurugram-based startup raised $300,000 from Titan Capital, mCarbon's CEO and founder Rajesh Razdan, Equirus Capital's managing director Ajay Garg, and Kwench's founders Mitesh Damania and Sunder Nookala.
Founded in 2018 by Rishabh Goel, Anand Agrawal and Mayank Khera, Credgenics is a loan recovery management SaaS product, which offers a mix of offline and online services to lending startups and NBFCs. The platform is used to monitor borrower behaviour using artificial intelligence and machine learning, and shoot communications such as mails and text messages when a borrower defaults on their payments.

Credgenics' clientele includes companies such as Loantap, Loansimple, Rupeeredee, Cashkumar and Drip Capital, and mainstream lending clients such as Kotak Mahindra Bank and ICICI Bank.
Bain Capital co-chairman backs WinZO
Stephen Pagliuca, co-chairman of Bain Capital, has made his first India investment in Tictok Skill Games-operated WinZO Games through a mix of undisclosed primary and $1 million secondary funds.
As a part of the deal, WinZO held its first ESOP buyout, worth $1 million, for its early investors and employees.

"It's soul satisfying to be able to generate value through ESOP buyout for our early employees too. This is just the beginning of an exciting journey towards solving social entertainment for Bharat," Saumya Singh Rathore, co-founder, WinZO, said.
Pagliuca also co-owns NBA basketball team Boston Celtics.
Founded in early 2018 by Rathore and Paavan Nanda, the company partners with third party studios to host their games on their Android app, creating a Netflix-like experience for users, who can enjoy multiplayer gaming formats.

The platform is available in 12 languages and has over 25 million+ registered users. It offers nearly 70 games, clocking in around one billion mirror transactions and more than one billion micro-transactions per month.
WareIQ raises $1.65 mn seed capital
Bengaluru-based WareIQ, which operates an eponymous logistics platform, has reportedly raised $1.65 million in a seed funding round from Y Combinator, FundersClub, Pioneer Fund, Soma Capital, Emles Venture Advisors and founders of Flexport.
The one-year-old startup offers a management system for warehouses, most of which largely engage in offline business-to-business commerce and have had little to no prior ecommerce exposure.

"We connect these warehouses across India to our platform and utilize their infrastructure for ecommerce order processing," co-founder and CEO Harsh Vaidya told TechCrunch.
Their target clients are third-party sellers -- some of whom sell to Amazon and Flipkart, and use WareIQ to speed up their deliveries -- ecommerce firms, social commerce platforms, as well as neighborhood stores and social media influencers.
IvyCap Ventures backs Expertrons
Early stage venture capital firm IvyCap Ventures has invested an undisclosed amount in Mumbai-based Expertrons Technologies, which offers an AI-enabled video platform for career counseling services.

The round also saw participation from returning investors Iceland Venture Studio and Sarcha Advisors, a statement said.
The firm, which will utilise the fresh capital to build a larger consumer base and improve technology, last raised funds in a seed funding round in April.
Additionally, Expertrons said it has acquired Chandigarh-based social network for engineers, GrowVation. GrowVation founders Devendra Singh Bohra and Avinderpal Singh have joined the core team of Expertrons, the statement said.
Founded by IIT Bombay alumni Jatin Solanki and Vivek Gupta in 2019, the Expertrons platform uses AI recommendation to connect career experts to aspirants. The platform claims to have one lakh aspirants and 1,500 professionals on the platform, and has tied up with over 80 global universities.
"Expertrons uses AI videobot technology for career guidance at a very large scale, a space that is ready for disruption. We look forward to working with the team that comes with a lot of passion to build a scalable and sustainable business," Vikram Gupta, founder and managing partner of lead investor IvyCap, said in the statement.
---