Reboot: Vedantu co-founder Saurabh Saxena wants to take education off the conveyor belt with Uable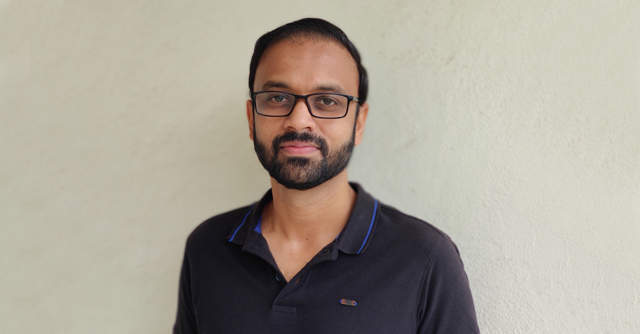 When Saurabh Saxena quit Vedantu Innovations in 2018, he was leaving behind an edtech major backed by global venture capital powerhouses at a time when K-12 platforms were beginning to grow.
Two years later, Vedantu is riding the edtech wave amid the Covid-19 pandemic. Saxena, meanwhile, is working on his third entrepreneurial venture, Uable, in an attempt to build an alternative education culture.
Launched in 2019, the company — an online life skills development platform for children -- recently secured seed funding in a round led by venture capital firm 3one4 Capital.

What sets Uable apart from other edtech platforms? And, does Saxena regret leaving Vedantu?
Saxena says his exit from the company was a well thought-out decision, one that he has no regrets about making. What drove him to it was a personal calling born out of a moral conflict he had been battling for years.
At both his prior education startup ventures, he was unable to move students beyond what he calls the conveyor belt model of modern education.
According to Saxena, his new venture is firmly positioned at the intersection of real world skills and learning for children.
"When I was in college, I started to realize that our education system is like a conveyor belt. Everyone is put into that conveyor belt of schooling, we never got any time to understand who we are and what we really want to do. I worked so hard to get into one of the top engineering colleges in the country and while I was there, the last thing in my mind was engineering. I spent four years learning something that was not my passion. I felt there was some problem with that," Saxena said.

Six months into his first job, Saxena realized his interest was in education. He got together with three other IIT graduates -- Vamsi Krishna, Anand Prakash, Pulkit Jain -- to launch Lakshya, an offline test prep company. From 2006-2010, the team implemented technology to improve the systems and scale processes across its centers. Lakshya expanded to several locations across North India. The bootstrapped company was sold to Mumbai-based MT Educare for $6 million in 2010.
"Around 2010, we realized that expanding these physical centers was not the future and tech will play a huge role in scaling education across the country and that was the time the idea of Vedantu was born. A couple of us moved to Bangalore in 2011 to set the foundation for Vedantu," Saxena said.
Between 2011-2014, the team built the technology for Vedantu, trying out multiple ideas while transitioning out of Lakshya. In its initial days, Vedantu provided technology for offline tutoring institutions who wanted to go digital. It enabled offline centers with its learning management system on web and mobile. However, B2B (business to business) was a tough nut to crack for the team whose first love has always been teaching.

"We felt in education, the maximum impact comes when you are directly impacting the customer. The tech we built in the B2B space was very robust, so we decided to use the same tech and launch our own B2C brand in 2014, a live tutoring platform for children so that we can reach our customers directly," he added.
At Lakshya, Saxena headed all operations including academic and HR and at Vedantu, he took care of onboarding teachers -- which form the supply chain at the company-- and training them. In his last two years, he also managed the business side of things.
However, an underlying ideological conflict remained. At both Lakshya and Vedantu, the fundamental offering was the same – preparing children for board examination and competitive examinations and thus enabling the same conveyor belt model. He strongly felt the education system needs a fundamental shift to look beyond preparing children for exams, marks, ranks, or college entrances, but rather focus more on the real-world skills.

"At the end of the day, every child is becoming part of the same system. We are telling these kids that the end all be all of education is about getting good grades in board exams or good rank in IIT JEE. I felt that after spending 13 years in education and with all the insights, networks and the ideas I have on how learning for children should look like, may be if I don't do something about it, no one will," he said.
This conflict strengthened Saxena's conviction to move on. In the next eight months after his exit from Vedantu, he spent his time assessing global education models and connecting with people in academia from all over the world, including experts from Harvard and IIT. He then decided to take a third stab at entrepreneurship and education, this time around to help kids build future-ready skills.

What is Uable?
The platform offers a range of programmes around role-based roles such as author, entrepreneur, detective, coder, astronaut, and game designer to help children discover and develop their creative potential. These programmes are spread across the learning areas of STEAM (science, technology, engineering, arts and mathematics).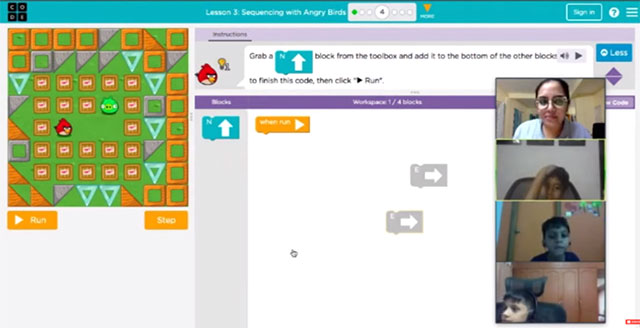 A screengrab of Uable dashboard taken from the company website. Credit- Uable
Its primary offering is a three-month long, role-play based programme for 6-12 year olds, designed to fuel their curiosity, discover their passion, build real-world future-ready skills, and create a portfolio of projects.
In this online live video programme, a focused group of 4-6 children works on real world projects with peers guided by a facilitator. Every child is provided assistance in creating something. In an authoring programme, children write blogs and publish their own book online; in entrepreneurship programme, they design business plans; and in game design programme, they create board games.
"We do not have subjects, but real world roles because it excites children. We study child psychology and build products around it. Our idea is to help kids build not just creativity, but all other associated skills like critical thinking, communication, collaboration and consciousness that together form creative intelligence which is the core of a child's development," Saxena said.
It conducts one-hour long, free workshops every week which helps students and parents explore the various programs on the platform. Students can take as many trial workshops as needed. Parents could either opt for a three-month long program after the trials or choose a short six-session program to get the child to try out a program before committing to the long duration program.
All programmes are charged except the one hour workshop, and pricing is standard across courses. Every 3-month programme is priced at Rs 5999.
Saxena understands that developing life skills for children is a continuous process. The platform has an inbuilt system to recommend the next best program where the child's skill connectivity could be reasonably similar and comparable.
"We tell parents to start with a program and allow children to take as many programs as they want and at the end of every program, we analyze how the child's portfolio is growing. In most cases, children themselves identify their interests. Children pick their passion areas and accordingly parents can help them grow deeper in those programs," he said.
About 60-70% of children come back to join different programs for more experiences, he claimed.
The platform has built deep skill assessment tools to help parents figure out programs that are closer to the child's interests and passion.
Uable is currently developing a programme for older children in the age group of 13-16 year old. "Older children do not have much time, the pressure from their schools is immense. We would suggest 2-3 areas where parents can focus for the child, and in these areas we offer live learning experiences to see how the child is liking and progressing so we can enable them to make right career decisions when they reach 10th grade," he said.
About eight months into its journey of creating a new category, Uable is learning behavioral patterns of children as well as parent's approach to creative intelligence. It's working on a yearly subscription service where parents can subscribe to Uable at a lesser cost for long term duration and help their children continue the learning experience on the platform with multiple programs. It also helps the platform understand and create a unique, personalized learning pathway for its students.
"We don't have a fixed curriculum. We do not want to become a school, and enable the conveyor belt. We are a learner first platform, we are all about children, connecting them with their peers and helping them do exciting projects around real-world roles. We want to become a platform where children can showcase what they are doing and children can get inspired by each other and enhance their creativity. That is where our social learning element comes very strongly," Saxena outlined.
The Bengaluru-based company, owned by Trulearn Spaces, has raised over a million dollars of seed capital so far from venture capital firms 3one4 Capital, Global Founders Capital, Inflection Point Ventures and investment crowdfunding platform AngelList. A host of angel investors including Amrish Rau, CEO of Pine Labs and former PayU India head, and Jitendra Gupta, CEO of Jupiter and former managing director of PayU, also contributed to the round.
It has launched about 20-25 different programs on the platform and has seen around 25,000-30,000 signups on the platform so far.
---