Meet the 8 SaaS startups in the inaugural cohort of HPE Digital Catalyst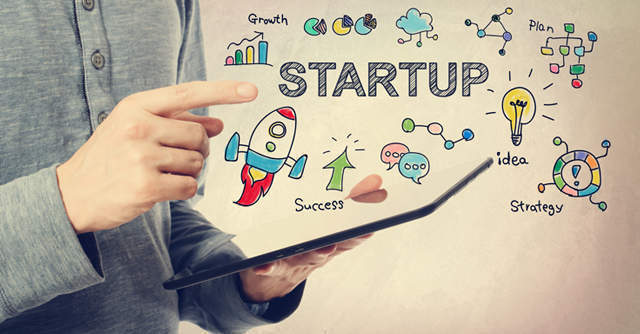 Hewlett Packard Enterprise (HPE) on Monday said it has selected eight startups for its Digital Catalyst programme, designed to identify, support, co-innovate and go to market with Indian startups that offer next generation digital solutions.
The inaugural cohort of the initiative, launched in August, have been picked from over 60 startups from India and globally, as per a statement. The startups work in areas of artificial intelligence (AI), intelligent edge, development, security and operations (DevSecOps) and cybersecurity.
HPE will work with the startups to explore technology partnerships through licensing agreements, explore joint solutions and go-to-market models to address the digitization challenges of enterprise customers, and to explore equity investments through its Pathfinder programme.

Apart from HPE's mentorship, the startups will also work with angel investing network LetsVenture to connect with other B2B startups, the statement added.
The selected enterprise-focused, growth stage startups are as follows.
Tookitaki: Founded by Abhishek Chatterjee and Jeeta Bandopadhyay in 2014, Tookitaki provides cloud-based fraud detection and AML (anti money laundering) transaction monitoring software to prevent money laundering, terror financing and automate large-scale banking reconciliations. The company is headquartered in Singapore with global offices in the United States and India.

Techforce.ai: Founded by Vijay Navaluri, Sriram Papani, Siva Moduga and Prasad Kandimalla in 2017, Techforce.ai operates via an intelligent automation technology to augment human workforce with elastic and AI-powered digital workers at companies. The Veston, Virginia headquartered company's "e-workforce platform" augments human-centric processes with robotic automation, natural language and computer vision technology. It automates over 400 business processes, delivers up to 80% process efficiency and saves up to 60% on turnaround time, according to its LinkedIn description.
Qualitas Technologies: Founded by Raghava Kashyapa in 2008 in Redmond, Washington, and later headquartered in Bengaluru, the software services startup is a provider of visual processes automation technology, such as defect detection in manufacturing, and industrial automation solutions.
picoNETS: Founded by Prakash Advani in 2016, Mumbai-based picoNETS operates a Deep Edge Content Delivery Network (CDN) that helps telecommunication companies, enterprises, and media companies offer internet services.

Lucideus Technologies: Founded and incubated from IIT Bombay in 2012, the Palo Alto headquartered company is a software provider of cybersecurity and digital business risk quantification, with over 200 customers worldwide. The company is backed by former Cisco Systems CEO John Chambers and senior executives from SoftBank, Sequoia, PayPal, Adobe, and McKinsey & Co.
Read: This Indian cybersecurity startup wants to repeat its winning strategy abroad
InstaSafe: It was founded by Sandip Kumar Panda, Biju George and Prashanth Guruswamy in 2012. The Walnut, California-based company combines the needs of security and access of the digital worker into a single cloud delivered scale-out platform, via its Zero Trust (ZTNA) architecture that uses a trust broker to mediate connections between a specific private application and an authorized user. The company is funded by several CIOs and incubators such as Microsoft, IBM, NetApp and Oracle, apart from HPE.

IndiQus Technologies: Founded in 2013 by Sunando Bhattacharya and KB Shiv Kumar, the New Delhi-based cloud solutions company helps telecom service providers and independent software vendors monetise spare IT infrastructure assets by becoming cloud services providers. Its customers include firms such as Airtel, Vodafone, Ooredoo, Sri Lanka Telecom and Subisu/Datahub.
Smart Software Testing Solutions: Founded in 2015, the Dublin, California-based testing automation platform software provider for the quality assurance industry, allows testers to write automated tests in their natural language and not machine language. Founded by Girish Shivani, the UST Global-backed startup helps enterprises such as Ford Motors, General Motors and Walmart adopt continuous digital validation.
---