In Brief: Govt seeks 26% FDI compliance from digital news outlets; Pure EV launches new scooter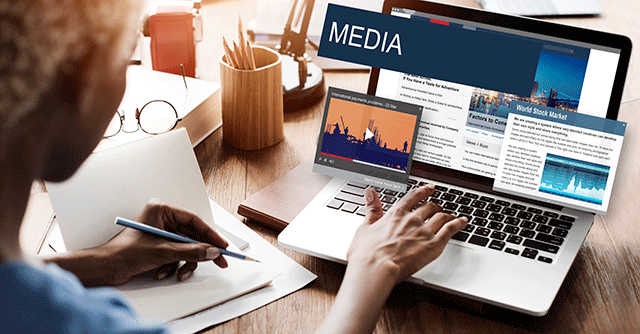 The Ministry of Information and Broadcasting on Monday issued a public notice seeking compliance with an earlier order that allows maximum 26% Foreign Direct Investment (FDI) in digital news portals, agencies, and websites. According to the notice, companies with less than 26% foreign investment have to submit their corporate details to the ministry within one month, complete with their shareholding pattern, names and addresses of shareholders and promoters, and confirmation with regard to compliance with pricing, documentation and reporting requirements under the FDI policy, among other things. Similar details also have to be submitted by entities with more than 26% FDI, although after submission, they would have to bring the foreign investment down to the permitted limit by October 15, 2021, and seek approval from the ministry, the notice added.
Pure EV launches new long-range electric scooter
Pure EV, an IIT-Hyderabad incubated electric vehicle startup, on Monday announced the launch of its new long-range electric scooter - Etrance Neo. The model leverages modern aerodynamics and high torque motor to do 0-40kmph in five seconds and utilizes a 2,500 Wh patented battery with long life cycles to cover as much as 120 kilometres on a single charge. It has been priced at Rs. 75,999 and will be available for purchase through nearly 100 dealerships located across 20 Indian cities, according to a statement.

Read: Natco Pharma founder backs IIT Hyderabad incubated startup Pure EV
Fynd partners with Rupifi to launch B2B credit for SMEs
Mumbai-based online omnichannel platform Fynd said it has partnered with fintech company Rupifi to empower small and medium-sized retailers (SMEs). As part of the partnership, the startup said, it will leverage Rupifi's proprietary embedded lending technology stack to enable credit facility on Uniket, its B2B bulk purchase store. This way, tier 2 and tier 3 businesses shopping from Uniket would always have the option to pay later and never fall short of capital to buy the inventory to grow their business, according to a statement.

Zoom adds new features for healthcare customers
Video conferencing platform Zoom said it has updated its business associate agreement (BAA) to offer healthcare customers - organizations holding a Zoom for healthcare license - advanced new features such as Zoom Chat, cloud recording for clinical applications, and Zoom Phone dedicated VoIP solution for secure HD calling, call forwarding, recording, delegation, and voicemail transcription. Zoom said that the features could be enabled or disabled by administrators at the organization level to let employees access capabilities necessary to provide telehealth services or for medical innovation, collaboration, education, and research, according to a statement.
StashFin, Visa to launch co-branded prepaid cards with credit facility

Singapore-based neo-banking startup StashFin said it has partnered with Visa to launch a co-branded prepaid card with the benefit of a credit line. The offering, it said, would let users avail funds for merchant payments or ATM withdrawals and convert those purchases into EMIs for easy repayments. StashFin said there would be no annual fees for the card and interest will be charged only on the amount used from the credit line. Moreover, users could also use the company's mobile app to track their recent transactions, spending patterns or to generate their PIN, lock/block the card, according to a statement.
SonicWall announces new high-performance firewalls
San Jose, California headquartered internet security company SonicWall has announced the expansion of its Capture Cloud Platform with the addition of high-performance NSa 2700 firewall and three new cost-effective TZ firewall options - TZ270, TZ370 and TZ470. The new SonicWall NSa 2700 offers multi-gigabit threat protection to enterprises, MSSPs, government agencies as well as retail, healthcare and hospitality verticals, SonicWall said in a statement. Meanwhile, the TZ lineup offers increased performance at securing software defined-branch deployments in mid-sized organizations and distributed enterprises. It is also 5G-ready and equipped with features like Capture ATP and unified endpoint integration, the company added.

---