Meet the 17 startups from fourth cohort of DNA NXT by Bosch India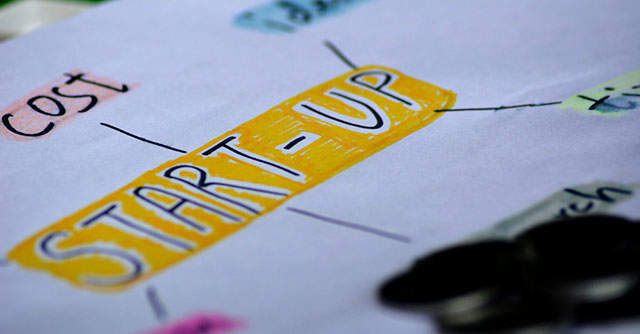 Robert Bosch Engineering and Business Solutions (RBEI), the research and development arm of Bosch India, on Monday told TechCircle that it has selected 17 companies for the latest cohort of its technology startups accelerator programme.
Dubbed Startup Alliance Program DNA (Discover, Nurture, Align) NXT, the programme aims to discover startups in Bosch's interest area, nurture them for 16 weeks and align them with Bosch business units, as per an emailed statement to TechCircle.
The programme, as per its website, runs across various stages -- run of proof of concept, validation of use case and business model, mentorship from Bosch experts, product development phase, build and validation of minimum viable product with customer validation and acceleration of the startups at Bosch. The process culminates to a demo day, where the startups pitch to the senior management at Bosch, venture capitalists and investors.

Launched in 2017, the accelerator programme takes place annually, with an average of 18 startups graduating every cohort. The chosen technology startups co-create solutions and explore joint go-to-market opportunities.
The fourth edition, launched on September 8 and themed 'digital wave,' is set to conclude on December 4. The 17 selected startups are as follows:
Peer Robotics: Founded in 2019, the Gurugram-based startup delivers human-centric and adaptable mobile robots for efficient material movement in warehousing, manufacturing and assembly lines.

HiPER Automotive: Founded in 2018, the Bengaluru-based startup creates smart devices for road-going automobiles to personalise engine performance to suit the needs of individual drivers, resulting in fuel efficiency for everyday drivers.
eNextCloud Technologies: Founded in 2017, the Bengaluru-based low-code or no-code platform provider helps enterprises build solutions faster with low-code capabilities.
Dheeyantra Research Labs: Founded in 2017, the Bengaluru-based startup uses artificial intelligence, machine vision and natural language processing to create products and platforms to facilitate communication across different languages, assist people with queries and e-transactions, automations using semantic understanding of languages, and practical robotics by iterative improvement of artificial general intelligence (AGI) systems.

EzeRx: Founded in 2018, the Kolkata-based startup develops and manufactures medical devices and solutions, designed for the management of curative and preventive healthcare.
SIRAB Technologies: Founded in 2017, the Chennai- and Novato-based startup operates an automated vehicle guidance system that is used to solve traffic safety and congestion.
Sixth Sensor: Founded in 2013, the Mumbai-based startup operates a front collision warning system, a safety system for the automobile industry.

Addionics: Founded in 2017, the Tel Aviv- and London-based startup provides rechargeable batteries with patent pending 3D metal fabrication method to boost performance, mileage, safety, cost and charging time of batteries. There are two sides to the company -- it makes smart 3D electrodes on the hardware side, while developing software to optimise design structures.
BlinkEye Labs: Founded in 2017, the Bengaluru-based startup uses computer vision and deep learning to create AI application solutions that run on ARM architecture, for use cases of object detection, tailgating, face detection, head pose estimation, eyeblink detection and gaze tracking.
CarX: Founded in 2015, the Bengaluru-based startup operates a platform that connects cars to the cloud, and provides advanced driving and vehicle analytics. It is also a GPS tracking device and fleet management software service provider.

Nextbillion.ai: Founded in 2020, the Singapore-based startup operates an AI platform for enterprises in the industries of logistics, mobility, delivery and ecommerce. Earlier this year, it raised $7 million in a Series A round of funding led by venture capital firm Lightspeed Venture Partners and hedge fund Falcon Edge Capital.
Xane.ai: Founded in 2017, the Gurugram-based startup operates a B2B SaaS AI platform that uses computer vision and natural language processing to help organisations create personalised user experiences along with automation of business processes.
Vicara: Founded in 2017, the Bengaluru-based startup, incorporated as Araciv Technologies, creates hardware in areas of immersive interaction devices, and motion and gesture tracking, to control drones, computers and other electronic gadgets.

gnani.ai: Founded in 2016, the Bengaluru-based startup is a conversational AI company with products and solutions for omnichannel automation and analytics.
Uncanny Vision: Founded in 2013, the Bengaluru-based startup develops optimised computer vision solutions for the embedded market. Its products include an AI-based real-time surveillance solution, an automatic number plate recognition system, and a vehicle detection, classification and counting system.
Lightspeed AI Labs: Founded in 2019, the Bengaluru-based startup builds optoelectronic processors for machine learning computations, specifically meant for training deep neural networks. Its low-power reconfigurable hardware accelerator helps in training and inference on cloud at data centres and on-premise servers.
BitVivid Solutions: Founded in 2020, the Indore- and Bellevue-based startup helps organisations keep information assets secure using graphics processing unit (GPU)-based servers, edge devices and cameras. It has customer relationships in the public and government sector, as per its website.
---