Cars24 co founder Mehul Agrawal on being a full-stack player in the used car market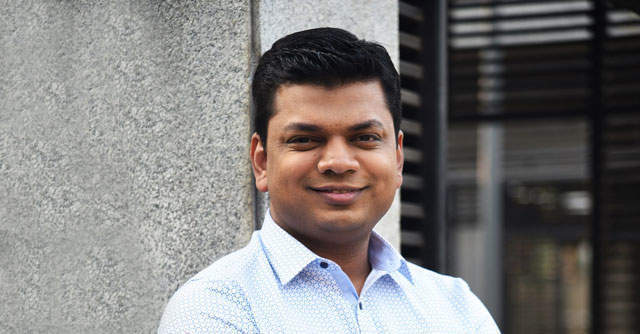 Being valued at $1 billion is no mean achievement for a startup, more so in the midst of a pandemic that has thrown most of the economy out of gear. Last week, used cars marketplace Cars24 became India's latest unicorn.
Cofounder Mehul Agrawal says the technology behind the evaluation of cars at Cars24 coupled with its end-to-end transaction model has helped the company carve out a big niche for itself in the crowded, fragmented used cars marketplace business.
The Gurugram headquartered company began its journey with a customer-to-business model, where it purchased pre-owned cars from individuals and sold them through auction to businesses and dealers. It later added a direct sale option to individual users and a platform to sell pre-owned bikes to customers.

Agrawal founded the company in 2015 with Vikram Chopra, Ruchit Agarwal and Gajendra Jangid.
In an interview with TechCircle, Agrawal spoke about leveraging technology to build trust, surviving the pandemic and more.
Edited excerpts:

How did Covid-19 impact the used car business? Did you shut any physical outlets?
When Covid-19 first happened, we were anxious about what to expect. We are 20% up on revenue today as compared to February-March 2020. The demand traffic has spiked by 4X for used cars.
We ended up expanding to new verticals in bikes -- we did that after Covid hit even though it was in the pipeline. After looking at the recovery trajectory for cars we saw no reasons to hold back and entered the category which is scaling up well. We have already done 3000 transactions in the vertical during the last few months.

Pre-Covid people always wanted to come down to the branch for inspections as people find physical set up is more trustworthy, so 90% of our footfalls are at a branch.
After Covid, 60-70% people started preferring home inspections, versus coming to the branches, as they avoided traveling. We had to build up our capabilities and we had the foresight that this might be the trend. Today, we still do 35-40% home inspections, though it doesn't change anything from an execution perspective.
From a used auto perspective, there is a strong positive sentiment and high adoption.

How are you leveraging your NBFC asset?
About 80% to 90% of customers buying new cars get financed, the number is as low as 15% in the case of used cars as banks and financial institutions are not sure of how to value a used vehicle.
We have the advantage of understanding the asset, a distribution network for it and have expertise in making sure the paperwork is accurate. The financing piece also helps us become a full-stack player, offering all services.

Over the next few years, Cars24 will move into a co-origination mode with a focus on servicing.
How will you deploy the capital round that you have just raised?
There are three key objectives for us.

The first is geographic expansion. We are present in markets which cover 50% of new car sales today and not present in half of the relevant market, and that is what we want to expand deeper into.
Second is building new verticals. The fact that we are building bikes and financing and in future we plan to launch servicing -- these are all new areas which will help us capture the auto ecosystem and they will need upfront investment to build it out.
The third area of investment and the most important is technology, data science and AI (artificial intelligence). The reason we have succeeded and managed to scale to 4-5% of the used car market is because we are not in the traditional business of buying and selling cars.
This is all fuelled by technology and data and all the algorithms and science which goes behind it. So we want to continue trebling down on investments in these.
How automated is your platform? How has technology evolved over time?
When we started, the human intervention was 95% but two years back we reached a stage when everything was captured digitally. It was being captured and measured and today we are at a point when we are automating the capturing part.
So for every make or model of car, we are able to predict what information needs to be captured and in what form.
We have an in house inspection app. We have a field inspector who undergoes constant training. They go to the field and inspect the car and the app tells them what data is to be collected and how. We typically take 30 min to inspect a car and the system gives the final report within the inspection time.
We are the only player that has lakhs of transactions of used cars and capture the details including make model, scratches, dents, tyre condition, engine noise and every single dimensions and what price the car was bought and sold at. There is no other player who has accessed this data at this scale. That has created value for us.
Why is it important to own the buy and sell piece of the transaction? Are there any drawbacks of the classifieds model?
The classifieds way is not good enough as people need more hand holding, people need trust and credibility to complete the transaction.
The typical classifieds business is about listing and listing packages. In general, classifieds are able to monetise dealers, they are hardly able to monetise consumers. Mostly when you look at the model, it is about selling lead packages to dealers.
Direct consumer to consumer transactions just naturally do not happen on those platforms as the majority of the listings are driven by dealers.
Secondly a lead-gen model is a painful process. Each consumer is being reached out to many dealers or sellers. Also, who will solve for trust, payment flow?
A vehicle seller wants three things - best price when selling it, complete trust to ensure nothing fraudulent happens with the paperwork and the third is a seamless process.
The model at Cars24 is running today is the only answer which is solving for all these pain points.
What a buyer wants are significant assortment, trusted high quality cars, where there are no chances of lemons, and a frictionless purchase options be it payments, financing or otherwise. The classified model cannot solve that.
---