Kaagaz Scanner, Toppeq, Raskik raise early-stage capital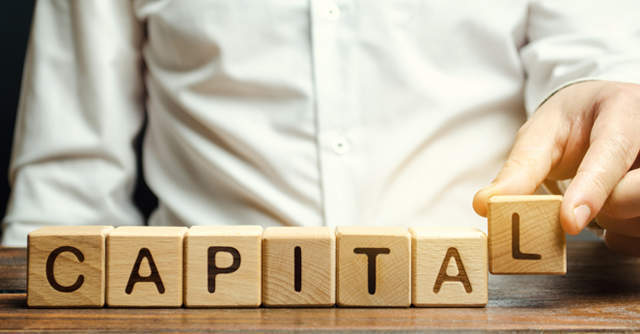 Kaagaz Scanner, a document scanner and storage app launched in June this year, has raised $575,000 in a round led by Pravega Ventures. Axilor Ventures, Better Capital.
Angel investors such as Phanindra Sama, founder of RedBus, Farooq Adam, founder of Fynd, also participated in the round.
Founded by Snehanshu Gandhi, Gaurav Shrishrimal and Tamanjit Singh Bindra, the startup's app comes in eight languages. The number of users surged post the Chinese apps ban, with the company now claiming to have 90,000 daily users. Kaagaz app is reportedly installed in some 1.9 million phones.

Gandhi plans to use the fresh capital to add more capabilities to the app. "We plan to use this fresh round of funding to accelerate growth for Kaagaz Scanner and to increase our team size to speed up product development. Along with the app, we are also looking to build a suite of AI powered utility tools for our users that will help them manage their day-to-day tasks seamlessly," he said in a statement.
The company was earlier backed by First Cheque and Axilor Ventures in their pre-seed round of funding. It has also been acknowledged by the government of India as part of the Atmanirbhar app challenge where it was given a special mention in the office apps category.
Investment management startup Toppeq raises undisclosed seed fund

Mumbai-based Toppeq Tech, which provides AI-powered SaaS solutions for equity and investment management, has raised an undisclosed amount in its seed round.
The key investors participating in the round include Vaillant Capital Partners, founded by Ranveer Sharma, and Kunal Bajaj, ex-board member at Paytm.
Read: This Mumbai born startup wants to take the pain out of equity investing in private cos

Toppeq was founded in 2019 by Nandini Sankar. It uses AI (artificial intelligence) and ML (machine learning) to search and consolidate required data from spreadsheets, PDFs and other native systems to present reconciled, cohesive, and real-time information to all stakeholders. Currently, it offers cap table management, scenario modelling, due diligence and valuation, cashflow management and shareholder rights solutions. Apart from Mumbai, Toppeq also has offices in Bangalore and New York.
Fusion beverage startup Raskik raises $1 million in a round led by Venture Catalysts
VSA Health and Wellness, which operates fusion beverage brand Raskik, raised $1 million in a round led by Venture Catalysts and its maiden accelerator fund 9Unicorns.

The round, called pre-Series A, also saw notable angel and corporate investors including Syed Safawi, former CEO of Reliance Communications; Snapdeal's founders Kunal Bahl and Rohit Bansal; Santosh Desai, MD and CEO Future Brands, ANAA International; Amit Jain, CEO of L'Oreal India; Promoters of Sapient Wealth, Neeraj Mutha, director, Mutha Industries and EvolvX Advisory.
The fresh funds will be used for branding and expanding geographically across India.
Raskik was founded by Coca Cola veterans Vikas Chawla, Abhay Parnerkar, and Satyajit Ram. It currently sells three variants of coconut water and fruit juice fusion through retailers and e-grocers in select areas of Delhi-NCR.

"The growing $2 billion fruit juice category has huge opportunities and the domain experienced founders at Raskik have found a sweet spot that could be developed into a category on its own. We at 9Unicorns are elated to back Raskik's product journey," Abhijeet Pai, partner, 9Unicorns said in a statement.
Edtech startup Codingal raises $560,000 in seed round
Bangalore-based Condingal, a K-12 targeted online coding platform has raised $560,000 (Rs 4.2 crore at current exchange rates) as seed fund from Rebright Partners, Java Capital, and GSF Accelerator.

According to the company statement, the fresh capital will be used to build a coding community of one million school going students by introducing STEM-related courses, competitions and hackathons in the K-12 segment.
Launched in September this year by Vivek Prakash and Satyam Baranwal, the startup has been operating remotely and claims to witness a 30% month on month growth. The learning path, it says, is customizable for every child depending on their skills, abilities, and interests. The platform also offers a specialized robotics course, where students can learn hardware-software interfacing and application of coding in Robotics.
Chumbak secures $1 million
Chumbak Design, which operates an eponymous lifestyle brand, has raised around $1 million (Rs 7.39 crore at current exchange rates) in a bridge round, called pre-series E, led by Gaja Capital Fund (GCFII-A), Inc42 reported.
GCFII-A is based in Mauritius in Africa, the report said.
Chumbak was founded in 2010 by Shubhra Chadda and her husband Vivek Prabhakar as pop culture and Indian folk art inspired souvenir brand. It has 47 outlets across Delhi/NCR, Mumbai, Hyderabad, Pune, Chennai, Chandigarh, Kochi and Jaipur.
Last year, Chumbak raised $10.02 million in a Series D round led by Gaja Capital.
Bira 91 gets $1.5 million in ongoing Series C funding
B9 Beverages, which operates craft beer brand Bira 91, has raised $1.5 million (Rs 11.5 crores) in its ongoing Series C round, Inc42 reported.
The round was led by Vikramaditya Mohan Thapar Family Trust, which received 1,29, 185 shares. Seventeen other investors, including Reddevanga Ventures, Harish Pravishchandra Shah, Oriental Carbon and Chemicals to name a few also chipped in.
Earlier in April this year, the company had raised $20 million in a bridge round led by existing investors Sequoia Capital India and Belgium's Sofina Capital. It is part of a larger $30 million pre-Series C equity round. Korean private equity fund Neoplux and multiple undisclosed family offices are expected to participate in the round.
---