WhatsApp on Tuesday announced that it is rolling out a 'carts' feature to let users shop more easily within the messaging service.
The move to simplify buying and selling on WhatsApp comes as the company's dedicated app for businesses, which lets them chat with potential customers and showcase products, continues to grow.
Globally, the company said, more than 175 million people message a WhatsApp Business account every day, while in India, over 3 million people view a business catalogue each month.
The new feature, according to a statement from the company, will let WhatsApp users add multiple products from the catalogue of businesses into their cart and send them as one message for placing an order.
This not only saves the end-user from the trouble of sending multiple products via several messages, but also makes it simpler for businesses to keep track of order inquiries, manage requests from customers and close sales.
To use the carts feature, users are required to launch the catalogue of a business through the recently-launched shopping button that appears next to their profile name, select the item of interest, and tap 'add to cart'.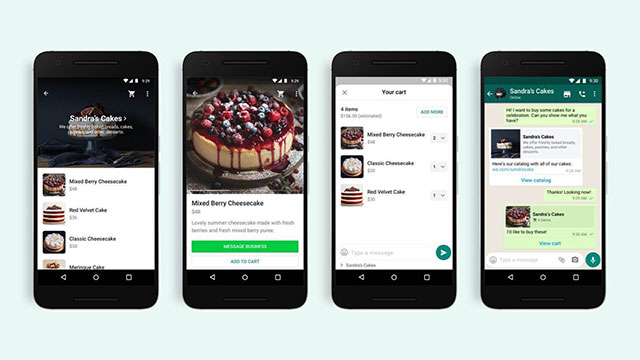 WhatsApp adds cart feature | Credit- WhatsApp
Once the cart is complete with all items, it can be sent to the business as a single message, allowing them to fulfil it.
The new feature is going live for WhatsApp users around the world starting today and complements the limited launch of WhatsApp Pay in India, which enables peer-to-peer UPI transfers.
This way, as soon as the order is delivered, the customer could easily send the payment to the business, completing the transaction.
---