24 hours, 4 mega Silicon Valley IPOs and takeaways for India's top tech startups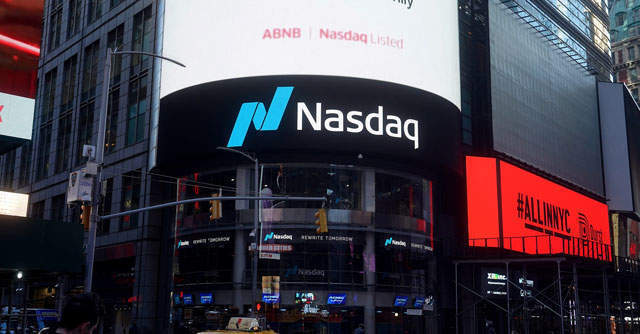 PubMatic, the ad-tech company that started up in Pune as a division of Komli Media over a decade ago, made its debut trade during a busy time passage in the United States' public listing markets.
December 9 was a big day at Nasdaq and NYSE, with three new-generation business models put to the test, and a fourth one on December 10. Each of these operates in unique spaces of technology-enabled service offerings.
Two are San Francisco based companies — food delivery startup DoorDash, and vacation rental online marketplace Airbnb. The other two are Redwood City based companies: adtech startup PubMatic, and enterprise artificial intelligence software provider C3.

PubMatic has its roots in India (fun fact: Pune gets eight mentions in PUBM's S-1 filing).
But, there's more to the four IPOs in 24 hours than meets the Indian eye.
What has happened so far?

During the day's trade, in eastern time zone, the PubMatic stock 'PUBM' touched a high of $33.16 per share, which was up 66% from what the company set before the opening bell.
DoorDash was the most glamorous of them all. The stock 'DASH' soared 92% to $195.5 at the day's high. C3.ai's stock, with the most interesting ticker symbol 'AI,' also opened with the share price more than doubling. It peaked to $115 at day's high, up 174% from IPO price.
Airbnb, with a chopped workforce and business battered by Covid-19 in the year, had priced its shares at $68 a piece. At its high, the stock 'ABNB' shot up to $165 a piece, a whopping 143% jump. It is also the largest 2020 IPO in the US.

"While the Indian market prices an IPO basis profitability of a company, the US market has the sophistication to price the new age tech companies basis market share and growth rate potential," noted former Accel venture capitalist Ankit Arora, in a LinkedIn post. "Profitability comes second. If successful, DoorDash's IPO will be a huge validation and positive signal for the Indian food delivery unicorns Swiggy and Zomato."
The future's past
Nasdaq is viewed as the younger and cooler brother of the New York Stock Exchange (NYSE). All the big tech companies have preferred it, leaving legacy businesses for the latter. But even the cooler Gen X sibling will need time to get used to the millennia and Gen Z… startups.

Both stock exchanges have had a brushing or two. *coughUberLyftcough*
'These are businesses of the future. They're creating sectoral-level businesses, they're re-creating societal habits,' some might say. Even as the optimistic remain hopeful, nascent stock performance of the loss-making Ubers of the world promise to be a tale for future business studies.
Hear out

To be fair, Uber did moderate its IPO expectations and warned that it may never make a profit in its S-1 filing to the SEC. And all the public listing fanfare did, after all, take place around a year that sparked the ongoing trade dispute between the US and China. Uber and Lyft both performed poorly.
It doesn't end there. Despite the bumpy start, the Uber stock is one of the best performers on NYSE in 2020. Last month, its stock rose 49% versus an 11% increase in the S&P 500, according to S&P Global Market Intelligence data. The rally put the ridesharing platform at a record high, up roughly 80% in 2020, as per a Motley Fool write-up on the stock.
What gives?

The year with all its misgivings has led to quick product turnarounds for startups operating in the larger set of technology enablers. Most of them, even as top-lines were wiped clean and jobs were chopped brutally, were still at it, trying to close on real-time demands such as grocery, medicines delivery, and medical or emergency transportation.
Business owners who were satisfied with old-school systems suddenly felt the need to look at enterprise resource planning products, cloud computing softwares, and the like. Cost optimisation became more important than ever, with a pandemic out and about.
The business environment has altered.
Read: Pandemic intensifies battle in cloud services
The Trojan horse that was 2020
The year saw sudden uptick in Indian startups too, wanting to go public in the foreseeable future. While some were confident on IPO readiness, some cast doubts. But that's a different story we explored, here.
"There is euphoria in the US markets, especially in the race for technology stocks… For existing investors of companies that are getting listed, this is a great time to cash out before a market correction," a Bengaluru-based venture capital investor told TechCircle.
The investor, who also invests in the US public markets stocks, added that even as Covid-19 impacted operations in most sectors, the technology industry has attracted a lot of interest in the public markets post-pandemic.
Per concludere
Valuation games never have, and never will stand the test of a startup's viability to make for long-term and real impact to the overall business ecosystem, even though they make for flash-in-the-pan news headlines.
Covid-19 has made founders and investors re-evaluate their startup math, buying themselves time, making necessary course corrections, and putting themselves out there.
Private capital investors will keep a close eye on what the public markets make of tech startups. And if one does not hold its ground, it is only a matter of time before the markets combust erstwhile valuations to smithereens.
---