Razorpay revenue soars 164% to Rs 509 cr in FY20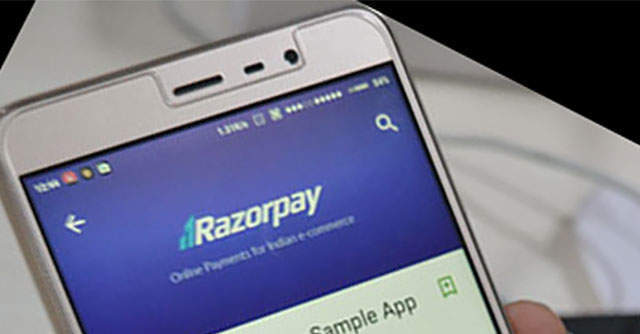 Razorpay Software, which operates payments platform Razorpay, has registered a 164% year-on-year jump in operating revenue from Rs 193 crore to Rs 509 crore for the financial year ended March 31, 2020.
The bulk of its revenues comes from a slew of business-to-business (B2B) products and services, including payment links, payment pages and invoice products. These services accounted for 77% or Rs 390 crore of its operational revenue, while software development services accounted for Rs 119 crore.
The Bengaluru-based startup also turned cash flow positive during the period. It recorded positive cash inflows of Rs 192 crore from operational activities, a significant uptick from being cash flow negative at Rs 57 crore in FY19.

However, the new unicorn's losses nearly doubled to Rs 6 crore in FY20, compared to Rs 3.2 crore the previous year, according to regulatory filings.
Its overall expenses ballooned 2.5-fold to Rs 525.4 crore, of which employee expenses accounted for Rs 120.5 crore.
Other expenses stood at Rs 401.4 crore -- this includes advertising promotional costs of Rs 16.5 crore, which grew nearly 4.5-fold from last year. Interestingly, its legal professional charges grew from Rs 80 lakh last year to Rs 5.6 crore in FY20.

Founded in 2014 by Harshil Mathur and Shashank Kumar, Razorpay claims to serve over a million businesses. It primarily offers payment gateway services to businesses. It also provides short-term working capital and business loans through its platform Razorpay Capital and neobanking solutions through Razorpay X.
The company has raised a total of $206.5 million in equity capital so far.
---