Fiat Chrysler to set up $150 mn tech hub in Hyderabad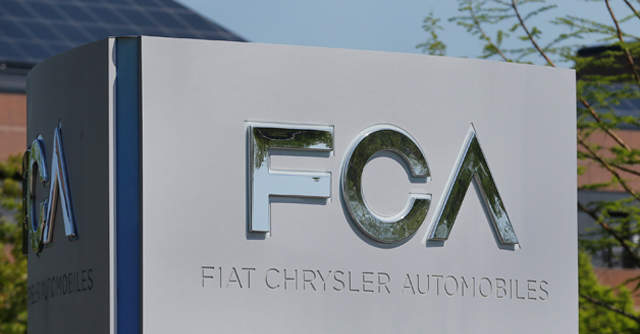 London-based Fiat Chrysler Automobiles (FCA) said it will invest $150 million to set up a global digital hub in Hyderabad.
Dubbed FCA ICT, the hub will be the automotive giant's largest innovation and technology facility outside the North America and EMEA regions. The hub would significantly expand the automobile manufacturing group's presence in the country, a statement said.
Read: Maruti Suzuki, IIM-B launch incubation programme for mobility startups

"One of the key objectives of FCA ICT India is to digitalise every aspect of FCA's automotive operations globally and within India, and to shift from legacy to digital through adoption of emerging technologies," Mamatha Chamarthi, CIO of FCA in the North America and Asia Pacific regions, said.
The new hub would create close to 1,000 new technology jobs by the end of 2021 -- the Jeep Compass maker intends to increase the number of employees over the next two to three years, the statement said. The freshly-hired workforce would work on solutions and products in niche technology areas such as connected vehicle programmes, artificial intelligence, cloud technologies and data accelerators, it said.
FCA, which started operations in India two decades ago, termed the hub as a "transformation and innovation engine" that would drive the automotive company's global IT strategy by tapping into the digital and IT talent of the country.

The digital hub is also expected to expand FCA's relationships with ecosystem partners, including startups, educational institutions, digital accelerators and universities.
"We foresee our global digital hub driving innovation in multiple areas, including customer safety, connected mobility and digital showroom experience," Karim Lalani, director and head of FCA ICT India, said.
Read: Automotive components maker Marelli signs multi-year engineering contract with Wipro

FCA, with its headquarters in Mumbai, currently has a presence in Maharashtra and Tamil Nadu, along with engineering and product development operations in Pune and Chennai, respectively. The company employs over 3,000 people in the country and plans to launch a new vehicle models in 2021.
"FCA ICT India will be our technology backbone that will not only help us develop products for future mobility but will also sharpen our efforts to enhance customer-centricity," Partha Datta, president and managing director of FCA India, said.
---