EOS.IO creator Block.one leads Series B funding in CoinDCX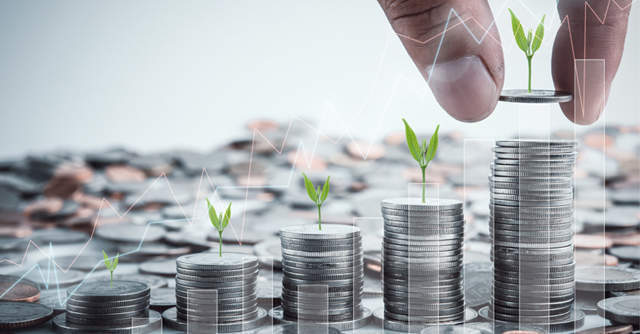 In its third round of fundraise since 2020, Neblio Technologies, which runs cryptocurrency trading platform CoinDCX, has secured Rs 100 crore ($13.9 million) in a round led by blockchain software development firm Block.one.
Block.one is the developer of blockchain protocol EOS.IO, which is used by companies and developers to create secure, transparent, and performant digital infrastructures.
The Series B round also saw participation from DG, Jump Capital, Uncorrelated Ventures, Mehta Ventures and Alex Pack besides returning investors Coinbase Ventures and Polychain Capital, according to a release.

In March, the bagged $3 million of Series B capital from Polychain Capital, Bain Ventures and Bitmex followed by $2.5 million in a strategic round led by Polychain Capital in May.
The Mumbai-based company had raised an undisclosed amount in seed funding in 2019 from a group of angel investors including Utsav Somani of AngelList India, Sanjay Mehta, founder of 100X.VC and founder of Fubo TV, Sung Ho Choi.
With this round, CoinDCX has raised close to $19.4 million till date.

The funds raised earlier this year as well as the current round will go into further development and promotion of its newly launched bitcoin and crypto investment app CoinDCX Go, Sumit Gupta, CEO and co-founder of CoinDCX said. The startup will also strengthen its team.
"This has been the most exciting year for CoinDCX. While the pandemic forced everyone indoors, CoinDCX scaled up exponentially and continues to do so. Our team tripled in number from 30 in March to 90 in December, and we are continuing to hire aggressively," he added.
Gupta, with fellow IIT Bombay alumnus Neeraj Khandelwal, founded CoinDCX in 2018. It operates a cryptocurrency exchange with instant deposit and withdrawal facilities and provides liquidity aggregation. The platform is integrated with top global exchanges including Binance, Huobi and OKEx.

On its exchange, CoinDCX saw three-fold growth in overall volume traded and saw 4x quarter-over-quarter growth in daily active users, in the April-June quarter, the company claims. It saw 21% month-on-month growth in trade volume and 25% MoM growth in the number of users in October.
"With the increased interest in digital currencies, CoinDCX's role in making cryptocurrencies accessible to everyone in the world's second most populous country is even more vital. We're excited to be partnering with some of the smartest investors in blockchain and crypto to support mass-scale digital asset adoption," Brendan Blumer, the CEO of Block.one, said.
---