Omnivore co-founder Mark Kahn on why agritech investing is finally going mainstream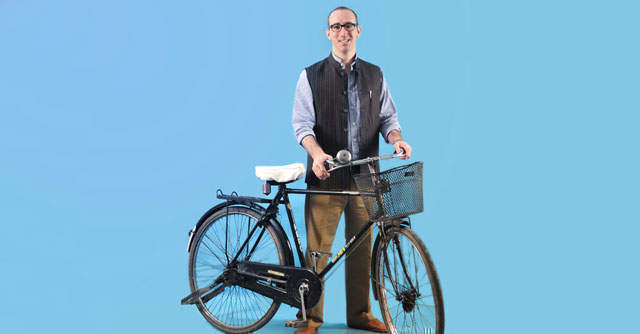 When former Godrej Agrovet executive vice president Mark Kahn co-founded agritech focused venture capital firm Omnivore (earlier Omnivore Partners) nearly a decade ago, it was too early for investors to talk about 'Bharat' companies.
"Our belief (at the time) was that eventually the Indian venture capital and startup ecosystem will have their discovery of India and Bharat and that was the opportunity we saw," Kahn, managing partner at Mumbai headquartered Omnivore, said in a recent interview with TechCircle.
There is now, he added, an increased interest in agritech from generalist investors at the growth stage as well as strategic investors.

"If you look at the private equity industry, they have been making large bets in Indian agriculture for the past 15 years, in companies like Godrej Agrovet, Dhanuka Agritech, Nuziveedu Seeds, and International
Tractors. You have to remember that the agritech startup ecosystem is still quite young… for many years, we were the only Indian venture capital firm looking at agritech. Now you are seeing generalist venture capital firms like Sequoia and Accel, as well as impact funds like Ankur and Aavishkaar, increasingly doing deals in this space. Agritech is becoming mainstream in India," he said.
Riding on the upsurge in interest in agritech, Omnivore is currently priming for its third consecutive fund. The firm has so far deployed around 40% of its second fund, which it raised in 2018 with a Rs 675 crore ($91 million approximately as per current exchange rates). It aims to start raising commitments for Fund III in the third quarter of 2021.

"The plan was always that we would go back to market in September-October 2021, even two years ago. Covid hasn't really impacted that timing. We will start raising with a target of achieving first close in 2022," Kahn said.
While there has been a change in the investor profile, the startups emerging in the space have also evolved towards services and platforms that connect with farmers directly -- something that was unthinkable earlier due limited access to smartphones and internet data plans.

When Omnivore started investing, the firm broadly backed two kinds of startups -- the innovative product companies and what it characterises as business-to-business-to-farmers or B2B2F.
The innovative product companies made hardware products for rural India. A typical example is automatic precision sprayer-maker MITRA which was acquired by Mahindra & Mahindra in early 2018. Other examples include on-farm cold storage provider Ecozen and Eruvaka, an IoT device maker for aquaculture farmers.
"The good thing about innovative product companies is that they don't need as much money to scale and they can be interesting from an exit perspective fairly early. We have invested in a chunk of these companies from our Fund I," Kahn said.

The second big investment theme for the firm was the B2B2F sales process. "In 2013-2015, setting up a huge direct to farmer digital outreach program was impossible. If you wanted to reach millions of farmers the only way to do that was to enter into partnerships with institutions which had access to farmers distribute the technology service or product through the partnerships," he said.
One of the examples of B2B2F in the portfolio is Skymet, one of its oldest investments. Skymet has since reached 6-7 million farmers by providing its services to banks and insurance companies. Another portfolio company, Stellapps, which reaches five million dairy farmers in India, has partnered with cooperatives or private dairies.
Over the last few years, the overall agritech sector has seen several changes, and the biggest, according to Kahn, is the ubiquity of 4G, the rise of Jio and the penetration of smartphones in rural India.

"The acceleration of digitisation has enabled us to invest differently. We have backed startups either building apps which farmers can engage with directly. The other category is building out models that are based on digitisation, where it is either a direct-connect with a farmer or a village-level entrepreneur who has a smartphone. Great example of it is DeHaat, which works with 1000 village-level entrepreneurs based across UP, Bihar, Jharkhand and Odisha," he said.
More recently, the agritech sector has also benefited from tailwinds created by the ongoing Covid-19 pandemic.
"The pandemic generally created an acceleration in most of our portfolio in the business models, especially for the ones digitising the ecosystem. DeHaat (agricultural services provider) saw a surge of growth, post-harvest services platform Arya and business-to-business food commodity marketplace Farmley, all saw growth. Across the board we are seeing farmers, commission agents, traders and mandis moving towards digital platforms and that has certainly benefited our portfolio," he said.
He also expects that the current agriculture reforms will address regulatory uncertainty in the sector.
"The agricultural reforms are a few months old, so any current tailwinds are more from market sentiment than grassroots reality. That said, if the reforms remain in place, they will benefit any agritech startup working on market linkages, digital farmer platforms, or post-harvest services. The reforms remove much of the regulatory uncertainty in the agriculture sector… As for the reforms having a flipside, they have certainly angered certain groups of farmers, primarily those who sell into the Food Corporation of India and receive Minimum Support Price," he said.
In terms of exits, from its existing portfolio, apart from MITRA, it has partially exited weather forecast services provider Skymet Weather and dairy technology startup, Stellapps Technologies in secondary sales. "It's still very early to be discussing exits in agritech. Omnivore has exited some hardware-related portfolio companies to strategic buyers, and those exits happened six to seven years from our original investments. For massive farmer platforms and farm-to-consumer brands, I hope we will see some large exits over the next three to four years, ideally some IPOs, and those returns should be comparable to other technology sectors," he said.
---