Investors becoming more receptive to agri-tech startups: Omnivore founders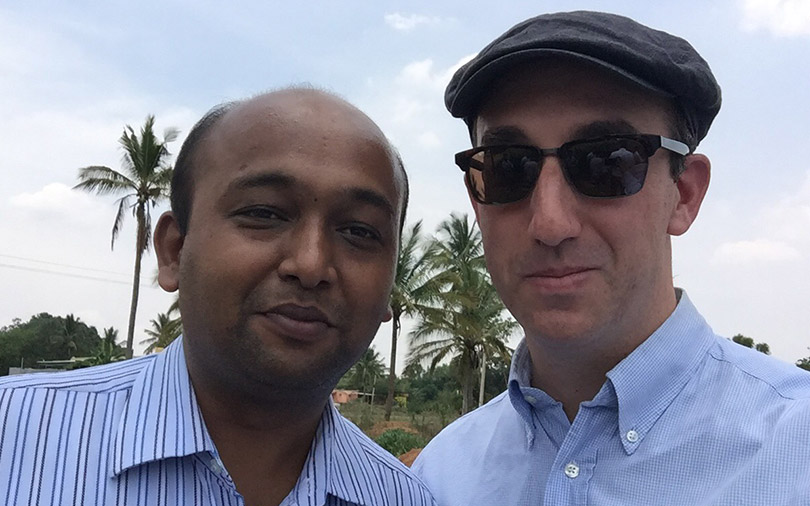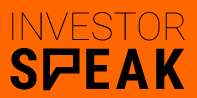 Impact investor Omnivore (earlier Omnivore Partners) is in the midst of an active year: it marked the first close of its second venture capital fund— Omnivore Partners India Fund II—at $46 million (Rs 296 crore), and it invested in two companies from the fund early this year—agri-analytics startup AgNext and milk delivery startup Doodhwala.
The firm is aiming to close its second fund at $75 million by August.
From its first fund, the impact firm has 12 active portfolio companies, including processed food firm Arohan Foods, on-farm diagnostic equipment maker Eruvaka Technologies and IT services startup Retigence Technologies. It partially exited is investment in weather forecaster Skymet in December 2017 and dairy IoT company Stellapps in July 2017.

Founded in 2010 by Mark Kahn and Jinesh Shah, Omnivore invests in startups operating in agri-tech, food products and rural livelihoods. It has offices in New Delhi, Mumbai and Bangalore.
In a conversation with TechCircle, Shah and Kahn shared their views about the firm's investment thesis, the agriculture sector in India and much more. Edited excerpts:
You seem to be in the middle of a great year with so many new deals and follow-on funding. Could tell us more about it?

Mark Kahn: We had a good 2017. We reached the first close of our Fund 2 in January 2018. We had spent a lot of time raising that money for much of last year. It was a successful year for our portfolio companies as well, and this year continues to be an active time for them. The trend is likely to continue. We are looking at 4-5 deals every year on an average, not including the follow-on rounds.
At what levels do you invest in and what is your average cheque size?
Mark Kahn: We invest in seed and Series A stages. The average cheque size ranges between $1-2 million. We could do more if we wanted but we are comfortable in that range. We have no interest in a spray and pray model despite the new Fund 2, from which we are looking to invest in around 20 startups. We are not interested in doing a large number of small deals.

Jinesh Shah: We invest in young companies where we are comfortable with the business model and the entrepreneurs. Then we can take them to the next level. It is not like a typical seed investor putting half a million and hoping for a good outcome.
You recently invested in Doodhwala, a milk delivery startup, which is not agri-tech per se. What attracted you to the venture?
Mark Kahn: Doodhwala is directly linked to farmers. It is consistent with the Prime Minister's strategy for increasing farm income by focussing on production based on demand. Historically, India has been supply-focused but suddenly there will be a glut of onions and tomatoes, so we need a shift. You won't see us investing in a Grofers.

Jinesh Shah: One is to look at produce without looking at how to sell. This is trying to figure out what the consumer needs to buy and then we look at the backward integration and look at where we can find the supply in the easiest manner. Now, we can ensure the customer gets it every day. There is a genuine focus on creating a direct linkage with the farmers. Consumer tech focuses only on getting to customers, but our outlook is a maximum value for farmers.
Do you think that the Indian market has the depth to find a large number of quality startups?
Mark Kahn: There are plenty of startups and opportunities in India. We just select the best among them. We don't want to invest in every single agri-tech startup. Yes, that could be a viable strategy, but it's not something we prefer. We would like to allocate more capital to the startups we identify as the best.

Jinesh Shah: We started off at a time when we were the only ones investing in agri-tech and things have changed significantly from those days. Yes, it is not as deep as consumer tech. Over the last few years, the market has become much more receptive to agri-tech. Traditional investors and the government are talking about it.
Your views on agri-tech globally and where does India stand?
Mark Kahn: Globally, agri-tech and food technology has attracted a lot of interest from investors and corporates. The interest in India is overdue. There is a global recognition that India and Indian startups are important contributors to this innovation and now we are beginning to see that turning into action.

Other funds like Unitus and Aspada also invest in agri-tech, but it is not their sole focus. How do you differentiate yourself from them? Do you see agri-tech gaining more traction in the investor community?
Mark Kahn: Yes, we are the only agri-tech investors and we focus on the rural economy. Others do it as a broader strategy and invest in health and education. We see more competition. Many conventional venture capitalists are investing too in agri-tech.
Jinesh Shah: Other VCs are looking at agri-tech and are trying to learn slowly. Global mergers and acquisitions are active in agriculture. Investors will follow the cue. It is becoming more mainstream.
Indian agriculture is still dependent on the monsoon. How much do you see technology changing the sector at the macro and national level?
Mark Kahn: There are entrepreneurs working across the value chain. We see startups that look at changing water usage or dependency; technology and precision agriculture for increasing productivity by looking at soil nutrients. There are other technologies that bring in transparency, blockchain and post-harvest solutions. We see a huge supportive ecosystem and a lot of startups are coming up. We see a good shift and a golden age for investing in agriculture backed by the government. There is also a great deal flow in the sector.
Jinesh Shah: The talent is now there, which was not the case before. We see people from technology backgrounds, from the IITs and IIMs, working to create agri-tech startups. It is a nascent ecosystem and looking at other sectors might not be the correct way of looking at it.
But when will we see big data or analytics being implemented for precision agriculture at scale?
Mark Kahn: That is what we invest in and for. Our portfolio company Eruvaka is doing this in aquaculture (the company got funding from multinational firm Nutreco a month ago). Stellapps is doing big data application in dairy farming (which got funding from ABB, Qualcomm, Gates Foundation and IndusAge among others). This is happening from our first fund. There is a huge new wave of companies that are breaking out. IMA has an accelerator focussed on agriculture in partnership with the ministry of agriculture. If you look at the startups, you will see all kinds of technologies being implemented like robotics, big data, analytics etc. In the same way, India never had landlines and went straight went to mobiles. Here, farmers will jump straight into precision agriculture from the most rudimentary practice without much mechanisation. Data and technology are great levelling forces. Just because someone is poor does not mean they are not going to benefit from it. I see farmers benefitting from the mobile data price crash.
Is technology impacting farmers in the illiterate regions of India or mostly the rich ones or those in the south?
Mark Kahn: The technology will take root with the more progressive farmers in the south and the west but you will slowly see that in Uttar Pradesh and Bihar. It is happening as we speak. Some people can afford it, in the beginning, some cannot. We see farmers using solar powered pumps now.
Jinesh Shah: You will have disparities in India. There will be segments that will have access to technology and some won't. But slowly, it will change. Five years down the line, they will use it.
Most of your limited partners are banks and foundations. Why don't we see interest from non-impact LPs not only in you but also agriculture as a sector?
Mark Kahn: Our first fund had all kinds of LPs. The first close of our Fund 2 was heavy on institutions, because you need to have them onboard before you can target other big investors. By the time we finish with the full closure, you will see all kinds of investors and a balanced mix. We have not reached out to many from our first fund except SIDBI. RBL Bank is not an impact investor and they are in our second fund as well. We expect Fund 2 to close by August. We will invest all of it in the next four years.
This year looks very promising. How do you see it playing out going forward?
Mark Kahn: Yes, this has been our busiest year with five deals so far. We had partial exits from follow-on funding at Stellapps and Skymet and still have some good stake left in these companies. YCook and Eruvaka had raised follow-on funding. We saw Nutreco (in Eruvaka) and Mahindra (Mitra Agro Equipments) coming as strategic investors for our portfolio companies. We will do four new deals from Fund 2 this calendar year and have done two so far this year. Though we might end up doing five new deals this year going by the pace so far.
This interview is part of our InvestorSpeak series in which leading angel, seed or venture investors share their insights on the startup ecosystem in India.
---