2020 has been an unprecedented year not just for startups and entrepreneurs but for the world alike. The changes brought upon by the pandemic over the last 12 months have led to fundamental changes to how we live and work, and forced us to rewrite the rule book in many ways.
As we draw near to the end of 2020 with a growing hope of imminent vaccines, we enter 2021 with a new set of challenges.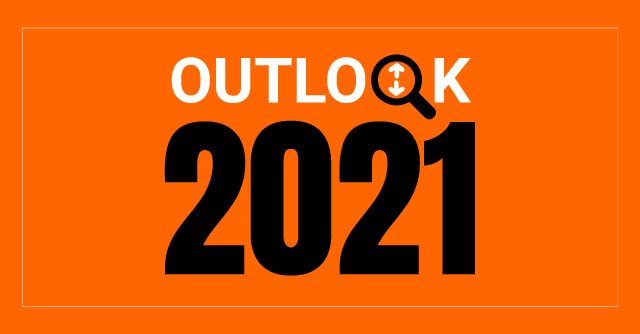 Largely shaped by the pandemic, here are five things to expect from the Indian startup ecosystem in 2021.
1. Proliferation of internet users and the resultant upsurge in D2C businesses
There is a paradigm shift in consumer behaviour brought upon by COVID. While behavioural change is gradual, the pandemic has catapulted online D2C businesses such as HealthTech and EdTech into mainstream consumption in a short span of time. The widespread adoption of the internet in Tier 2 and 3 cities has expanded customer reach beyond metropolitan cities, driving down customer acquisition costs and increasing accessibility. Innovation in supply chain management and logistics have led to deeper penetration into underserved markets enabling brands to increase their footprints. Consequently, brands with strong online presence and an omni-channel approach will witness ballooning interest from investors and users alike.
2. Prioritizing unit economics and its impact on startup valuations
Investors are becoming increasingly cautious about irrational exuberance in startup valuations. There is a shift in focus from thoughtless spending to drive the top line to building sustainable business models and profitability. Hence, the robustness of a business model and unit economics will prove to be major factors shaping valuations, going forward. Sectors which were more GMV (gross merchandise value) focused without any real contribution or gross margin will get impacted.
3. Increased competition and consolidation in organised retail
Over the last few years, retail has become one of the fastest growing sectors in the Indian economy. There is heightened activity in terms of entry and expansion, as well as focus on operations and technology. Retail is increasingly a business in which the ability to analyse data, project trends and personalise advertising will provide the competitive edge. Incumbent conglomerates such as Reliance, Amazon and Facebook are set to capitalize on this, given their proprietary data and deeply entrenched supply chain and distribution networks. Startups in this space are increasingly facing competition from these larger organisations entering this space through strategic synergies and acquisitions. Their foray into medicine, furniture, food delivery, etc. would unnerve some of the startups which have pioneered tech-enabled business models in these segments. Consequently, ecommerce oriented startups with a strong dependence on their retail networks may see consolidation in 2021.
4. Conducive regulatory landscape for startups in India
The startup ecosystem is well poised to drive digital adoption in India and hence, will be the real delta driving the economy in this decade. The Indian government recognizes this, and the many steps being taken – including easing of listing norms for startups by SEBI and the move by RBI to include startups under the Priority Sector Lending (PSL) norms, although nascent, are a leap in the right direction. Banks recognize the moving parts and the challenges faced by a growing business. Consequently, they can play a pivotal role by ensuring access to capital, money management tools, diligent insights, legal solutions, and more. Similarly, a number of startups are looking to list on the public exchange as the ecosystem moves towards maturity. This would bring in liquidity while making new age companies more accessible for retail investors.
5. Widespread acceptance of a 'hybrid work' model
While Indians are still navigating through the challenges posed by working remotely, India inc. has come to embrace the new ways of working. The service industry will witness technology enabled solutions with lean teams to provide solutions for our changing needs. The shift has brought in opportunities for startups to leverage technology and come up with products that increase remote working efficiency, promote AI and upskilling, and reimagine workplaces. This will enable young businesses to become nimble and allow talent to transcend physical boundaries. Rapid technological innovation for effortless collaboration will also act as an enabler for the adoption of a hybrid model.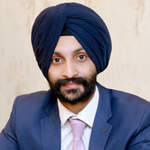 Ishpreet Singh Gandhi
---
Ishpreet Singh Gandhi is founder and managing partner of Stride Ventures. The views in this article are his own.
---