The year 2020 will be marked as a period that witnessed seismic changes in what we thought was the normal way of living. The global pandemic led individuals to migrate to digital platforms for several activities – work, recreation, shopping and payments. This emergence and subsequent acceleration of digital habits have reshaped consumer behavior, causing businesses to pivot towards a digital model.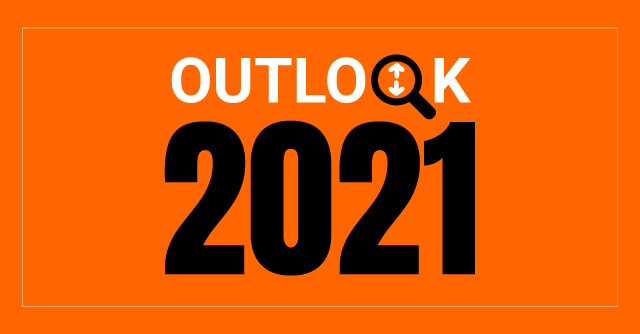 The year when digital payments went mainstream
Although digital transformation in payments was already underway before Covid-19, 2020 gave significant impetus to widespread adoption of digital payments. Globally, 78% of consumers have changed their shopping habits in the wake of Covid-19, including shopping online whenever possible and using contactless payments at checkout.
Back home, 91% Indians changed their shopping behaviour due to the crisis to shop for their needs. This was aided by the availability and increasing ubiquity of methods like online payments and contactless tap to pay. More people are now realizing that besides being safe and convenient, which it always was, contactless is perhaps more hygienic and "no touch".
And this move towards less-touch payments has benefitted ecommerce too. ecommerce represents about 14% of global retail spending, revealing substantial opportunity around the world to make a big leap and this number will continue to rise in months to come. It's safe to say that the ongoing shifts towards ecommerce, contactless, instant payments and cash displacement have all been significantly boosted in the past nine months.
Hence, picking up the thread from where we ended the year, here are some predictions for 2021.
Contactless as the preferred way to pay
Contactless emerged as the buzz word last year; even in payments. Usage of contactless cards grew due to safety concerns and to reduce contact, leading to an uptick in contactless payments in high footfall segments like grocery and pharmacy.
Besides the safety, speed and convenience of contactless payments, the new guidelines from the Reserve Bank of India (RBI) to increase contactless payment limits to Rs 5,000 from January 2021, will help expand the category of purchases which can be made by tap and pay mode.
Segments like QSR, dining, fuel, supermarkets, pharmacies, are likely to witness a spike as people opt to pay by contactless. We expect contactless to expand into new categories such as Transit and Tolls.
Democratising acceptance using smartphones
Armed with over a billion mobile subscriptions, the current 160 million unique mobile payment users in India are expected to multiply five times to reach nearly 800 million by 2025. With smartphone ubiquity fuelling contactless payments, whether QR or NFC led, it will become the default payment experience at point of sale. In 2020, we saw several 'offline' merchants, especially in unorganized retail, adopt digitization.
As new dynamics in shopping behaviour propel the usage of contactless amongst consumers and merchants, 2021 is expected to be pivotal for the growth of contactless payments via physical cards as well as those embedded on devices. Tap to Phone could be the catalyst to drive this change. Enabling even micro and small businesses to enter the digital economy with just an app on their existing smartphones, even a neighbourhood kirana or mom-and-pop store can accept contactless payments without investing in an acceptance terminal.
Increased usage of digital resources by MSMEs
The ripples of disruption in the wake of the pandemic have impacted the livelihoods of nearly 63 million local MSMEs. Experiencing near business closures, MSMEs have been receptive to end-to-end digital payment experiences for customers.
Globally, these enterprises sought quick and immediate paths to recovery as many navigated the overnight move to digital commerce, with 40% of small business owners now looking to partner with online delivery and supply platforms.
In 2021, small business owners will continue to look for ways to branch out and stay connected to consumers as well as leverage digital marketplaces to thrive. Not only will they gain exposure to new consumer segments, but can secure new leads, provide 24/7 access to their products and create new experiences for digital-first customers. Increased digital MSME footprint in turn will open the gates to MSME credit going mainstream in 2021.
Cybersecurity to take centerstage as digital transactions accelerate
The pandemic not just propelled citizens to go digital but also brought a new set of businesses into the ambit of digital payments. This led to fraudsters upping their game, bringing payment security into the limelight. Against this backdrop, it will be imperative to monitor card not present (CNP) fraud activities to retain customers and their loyalty.
To provide a secure payment experience while monitoring an exponential increase in digital transactions, the key lies in striking the right balance between human expertise and technology innovation. We believe that more and more financial service providers will build new solutions using AI (artificial intelligence) and ML (machine learning) to automate risk detection.
In 2021, big and small businesses alike will sharpen their focus on proactively mitigating security risks. As digital adoption gains further momentum in this year, safe and secure access to online services and unwavering data protection of consumers and organizations will become extremely critical.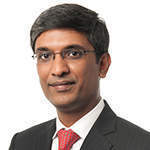 T R Ramachandran
---
T R Ramachandran, group country manager, India and South Asia, Visa. The views in this article are his own.
---