The year 2020 has proved to be a great teacher for every one of us. It has redefined the dynamics of digital living while at the same time, presented us with valuable lessons in building resilience.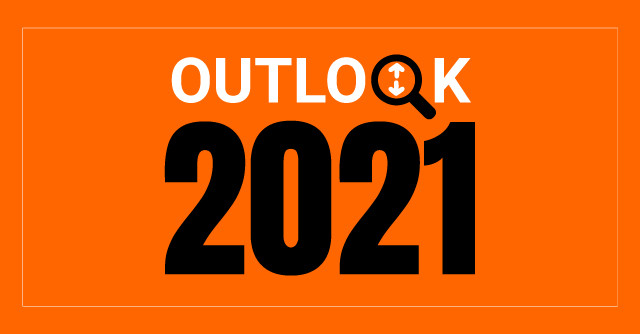 With the unforeseen disruption in economic activity and a new paradigm of operating in a home-office, we have been exposed to a new normal where everything is digital. In these times, citizens or individuals become crucial assets, hence ensuring a smooth public service delivery machinery becomes one of the key tasks for governments to tide through these times.
There has been a rapid growth in urbanization in the past few decades.
The country is experiencing development in all fields – education, healthcare, finance and more. As we witness this rapidly growing urban population, there is a need to address multiple challenges especially with regards to maintaining civic infrastructure. Urban local bodies like India's municipal corporations need to do more with less while encouraging efficacy and transparency.
In these instances, government support could range from delivering on a greater demand for digital-first services or strengthening economic development, or providing critical support across departments such as health, environmental, safety or social services. In order to meet this demand, government organisations must invest in upgrading their IT infrastructure. By doing so, they will not only help improve citizen service experiences but will also aid in revenue generation for the government.
An IT Infrastructure that meets the requirement of growth aspirations
Many of India's urban municipal corporations have invested in some form of digitization, however most of them contend with data that is often spread across legacy or disparate systems without a single unified view. Such systems lack flexibility and scalability when it comes to adding new services. Therefore, governments must devise alternative strategies to deliver:
1. Having a citizen centric approach
A citizen centric approach becomes critical for any civic body while determining and designing IT infrastructure. Services like providing birth or death certificates, permissions for building construction, licenses for events etc. should be made available through a digital channel that is convenient and easily available through a mobile application.
The Greater Hyderabad Municipal Corporation (GHMC)'s 'MyGHMC Citizen App' offers features like 'Near me' to help citizens to find information on services including disaster alerts or service centres such as toilets, sports facilities, government meal schemes etc. While ROI is mostly intangible in terms of greater citizen satisfaction, better service quality can translate to greater revenue to governments – with more and more citizens availing such services, they generate more revenue for the government.
2. Relying on completely digitized backend systems
Front end systems such as traffic cameras, IoT devices, environmental sensors, automatic challans, smart parking etc. fall under the scope of smart cities programmes. However, real impact is possible only when the back-end management is also automated end-to-end ensuring less human intervention – zero error, and reduces scope for corruption. For example, the Kolkata Municipal Corporation (KMC) recently introduced an e –office system for creation and transmission of files, to streamline the time duration in processing requests – leading to faster turn-around of service.
3. Scalability
For better sustainability and long-term benefits, IT systems needs to be simply scalable – be it to cater to a growing population or to expand the scope of services that it enables. More than that the system needs to be flexible and should allow new services or features to be added – without the need for high licensing costs or expensive resources. Moreover, it needs to be a future-proof end-to-end solution that allows for everything from cloud to database to Artificial Intelligence to portal advanced analytics, and command center integration to be incorporated.
4. Monetization
As innumerable new services get added to the bouquet of traditional city services, the OPEX cost needs to be sustained by a two-sided business model that includes new smart services and public-private partnerships. The success of municipal corporations will truly depend on the availability of a robust central business platform and advanced billing systems that can accommodate evolving business models, new tech and yet meet the expectations of modern residents.
As India moves towards its vision for smart and inclusive governance, there is an inevitable requirement to build a robust technology infrastructure. This cannot be taken lightly. Today's citizens are more aware, tech savvy, impatient and demanding. Meeting their service expectations requires a modern approach and smarter, scalable technology. Embracing the right technology infrastructure, both in the front and back end, has to be the first step towards upgrading the quality of services offered to citizens and thereby improve citizen wellbeing.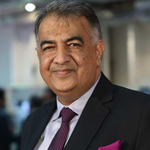 Shailender Kumar
---
Shailender Kumar is Regional Managing Director, Oracle India. The views in this article are his own.
---