IPV CEO Vinay Bansal on doubling down on early stage bets in 2021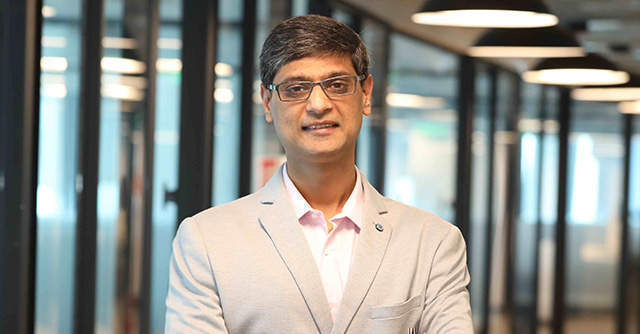 In the pandemic year of 2020, when most investors were cautious about backing cash-strapped startups, Gurugram-based early stage investment firm Inflection Point Ventures (IPV) invested $10.5 million across 30 deals. Building on that momentum, this year, the firm aims to put as much as $20 million (Rs 155 crore) to work across multiple deals.
The pandemic, IPV CEO Vinay Bansal told TechCircle, sharpened the company's strategic focus, allowing it to quickly size up and cater to the demand that was expected in the months following the Covid-19 lockdown.
"Rather than running scared, we dove right into the situation to figure the best way out. And that's what has worked for us," Bansal told TechCircle. "We were very aggressive right from the first three months. And I think the largest value cheques we cut were the first three months because a lot of great founders who needed money, were willing to work with us at that point in time."

The 2017-founded investment initiative was floated by a group of CFOs and finance professionals working for startups including Myntra, BookMyShow and Grofers. Its investments in 2020 include those in wellness startup Wellcure, edtech platform Edvizo, cloud kitchen firm Samosa Party, healthtech company Phable, micro delivery startup MilkBasket and internet of things (IoT) startup Eden Smart Homes.
The year saw business boom for some internet-friendly sectors, as the pandemic pushed the world to adopt a digital-first strategy, Bansal said. While IPV continued to be sector agonistic, he said it did give "a nudge or two to segments, such as edtech, ecommerce, healthtech and grocery, that had been performing and were anyway projected to do well in the near future."
Edtech, according to Bansal, picked up with unprecedented zeal as people had time on their hands as work-from-home became the norm. Upskilling, he said, has been the number one trend amid the lockdown.

In fact, IPV itself has plugged in online hiring and training extensions, and signed onto online work platforms for its employees. The company has also launched a mobile app and created online connects for its partner investors this year, Bansal said.
The year also saw several investors pulling out of early stage and angel rounds, keeping in mind the overall sentiments of the market. "Most of the year witnessed reduced activity in some segments as there was a lot of uncertainty in the market . It was only in late September that the markets sort of stabilised and overall funding picked up," Bansal said.
Despite the restricted economy, IPV scooped up five exits, Bansal said, without sharing further details. "All the exits IPV made are pretty fresh and proceedings are underway to make official statements in the first quarter of 2021," he said.

IPV has recorded a nearly 25% internal rate of return (IRR) in its 2020 investments, he said. IRR refers to the annualised effective compounded return rate without factoring in external influences.
---