Meet the 13 Indian startups chosen for Lightspeed Extreme Entrepreneurs 2021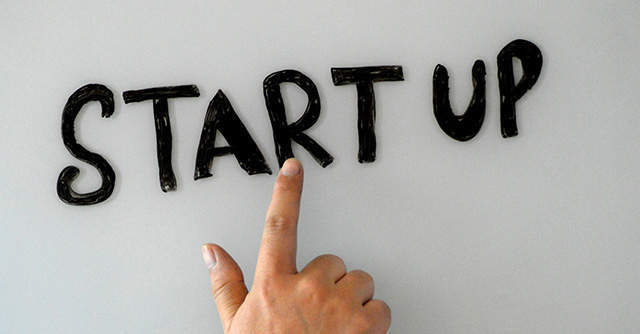 Venture capital firm Lightspeed has selected 17 startups, including 13 from India, for the third cohort of its training and mentorship programme.
Dubbed Extreme Entrepreneurs (EE), the all-digital, sector-agnostic programme includes companies from Southeast Asia as well, a statement said. The third cohort was launched in November 2020.
Over 1,200 startups applied for the programme, it said, adding that six of the 17 finalists have women co-founders.

The selected startups belong to sectors including health, fintech, agritech, gaming, social, SaaS, electric vehicles, social commerce and content.
Started in 2018, the training module does not charge equity or a fee from startups selected for the programme. Once a week, the participants will be provided access to masterclasses from storied founders in the startup ecosystem, business feedback from Lightspeed investors, and guidance on improving product market fit, growth marketing, sales, hiring, product design and fundraising.
Startups selected for the earlier cohorts of the programme include Sequoia and Fosun RZ-backed content platform Trell and Yellow Messenger, which raised a $20 million Series B capital from Lightspeed in 2020. The programme shortlisted eight and ten startups for its 2018 and 2019 batches, respectively.

"EE 2021 is bigger and better. It is 100% online, which eliminates geo boundaries completely and allows the programme to expand to founders anywhere; and packs more one-to-one clinics on functional areas like product and engineering that take the blinders off for EE founders," Vaibhav Agrawal, partner at Lightspeed, said.
Tony Fadell, founder of Google-acquired Nest; Ming Maa, president of Grab; Ryan Roslansky, CEO of LinkedIn; and Balaji Srinivasan, ex-CTO of Coinbase, will share their journeys and learning with the EE batch, the statement said.
Additionally, Indian entrepreneurs Ashwini Asokan, founder and CEO of Vue.ai; Byju Raveendran, founder of Byju's; Sujeet Kumar, co-founder of Udaan; Rajesh Yabaji, co-founder and CEO of Blackbuck; Abhiraj Bhal, co-founder and CEO of Urban Company; and Abhinav Shashank, co-founder and CEO of InnovAccer, will also help the startups.

The Indian startups chosen for the latest cohort are:
Aavaz/Enterpret: The startup offers an analytics tool for natural language to help product teams learn from large scale customer feedback.
Avalon Meta: The startup acts as a digital university to teach users digital skills.

BharatX: The startup enables credit-as-a-service for consumer-facing apps in a plug-and-play fashion.
BizzTM: The app enables micro-entrepreneurs to buy and sell a variety of curated products in their neighbourhood without owning inventory.
Doto: A live quiz game show app for new-gen Indians to connect and compete with friends.

Economize: It helps companies analyze, manage and optimize cloud expenses.
Electorq: A turnkey solution provider to businesses based on mobility of goods and people.
Evo Foods: The startup creates plant-based substitutes for animal products.

FarMart: It is a business-to-business (B2B) agritech platform for SMEs.
Fitbee: The company designs fun fitness and nutrition plans for young women who deal with Polycystic Ovarian Disease (PCOD), also known as Polycystic Ovary syndrome (PCOS), and other hormonal imbalances.
Let'sDressUp: The company provides customers online personal styling service.
Vavepay: The startup offers contactless payments app.
OxfordCaps: It offers professionally managed and serviced housing for university students in India and Singapore.
The four startups from Southeast Asia are Bukugaji, a lightweight mobile platform that modernizes traditional human capital workflows for MSMEs; BuzzBreak, a content network that rewards users for their time and attention; Nano, a B2B2C income streaming solution empowering employees to get paid on demand; and Supermomos, a knowledge-based social network, enabling sharing of bite-sized knowledge about work and life via short videos.
---